Spring 2021 Brazil & Mexico Update
[Editor: this article first appeared on www.ronsfishingblog and may only be used by permission of Ron Speed Jr.]
PRAYERS NEEDED FOR CHRIS HOUSTON AND ENTIRE HOUSTON FAMILY!
Before I get to the Brazil and Mexico fishing updates, there is something MORE IMPORTANT to share with you. Our dear friend, Chris Houston, loving wife of TV fishing legend and pro angler Jimmy Houston, suffered a brain aneurysm on Monday, April 5th…which led to a massive stroke. Chris has been receiving around-the-clock medical care at the University of Oklahoma Medical Center. Jimmy and his family have remained by her side day and night. Please, I ask you prayer warriors to add and keep Chris, Jimmy, daughter Sherri and son Jamie in your prayers. Chris is one of the kindest and sweetest women you would ever know. I've been close with the Houston Family for over 30 years. They are as good as gold and strong in their faith with our Lord and Savior Jesus Christ. God Bless the Houston Family.
PICACHOS…MAKING MORE AND MORE LIFETIME MEMORIES!!!
I won't spend too much time talking about how great this lake (Picachos) is because you've read it over and over and over again. I will, however, share testimonials from customers and groups as they share with me. The following testimonial was sent to me by one of our longtime dear friends and customers, Richard Carlile. I started in this business in 1987, one year before we opened our camp/fishing operation on Lake Comedero. In the first year or two after opening at Comedero, Richard decided to give us and Comedero a try. It would not be his last trip at Comedero and here 32 years later, Richard and his friends are still fishing with us in Mexico! I suppose we must be doing some things right? Richard and his friends just returned from Lake Picachos where they claimed to have a fantastic experience…that includes lodging, meals, guides, boats and just the overall service and not just the catching. Please take a minute to read Richard's story regarding his last morning of fishing with partner Mark Miller. Another memorable lifetime experience! Picachos continues producing such experiences!
"First off, our trip was great, the new improvements to the lodge are fantastic! Food and service was wonderful. But one morning of fishing with myself and Mark Miller was something crazy. Starting off, we asked our guide to skip the numbers kind of thing and go after grandes…big bass! About 8 o'clock we pulled up to a flat That I think was about 30 feet deep. Mark had this jumbo deep crank bait. One! I have my normal deep crank baits but nothing like this Gargantuan green tennis ball sized bait of his. He cranked it down as hard as he could and then wham! A 5 pounder! Couple of casts later a six pounder! Two or three casts later another five, another six! I'm over there with a normal size crank bait running down 15 feet and pretty much getting nothing. Mark probably caught 15 before he hung the bait and lost it. We tried other things, slow rolling a spinner bait, adding an ounce more weight to it. But it just wasn't working. So we decided to try somewhere else. We ran up the lake to a new spot and our Guide told us "Plastico". We made several casts into the area where he pointed and got nothing. We were about to leave to go to another spot when a few really nice size fish broke the top chasing some shad. I grabbed a medium running pearl colored crank bait and we laced about 40 up. All between 3 and 5 pounds! Really beautiful fish! When it slowed down we went to another spot and when we got there there were two guys in a boat paddling and fishing. We noticed he was throwing one of those god-awful huge crank baits like Mark lost that morning. So we asked our Guide to go over there and let us visit with him. Long story short is we offered to buy his bait! He offered it for $10 and Mark couldn't get his wallet out quick enough! He smiled as he traded the bait for the $10 bill from Mark and reached down and picked up two more off the floor of that little paddle boat. So quickly I asked him what he would take for the other two. He said he couldn't sell those because he was still fishing. Again long story short, he and I settled on $20 apiece for those! Little did he know that I would have paid him 100 apiece easily! Anyway so back to the morning spot we went. First cast we lost one of those baits! But for the next 20 minutes or so it was wild and crazy again with five and six pounders. We got to where we quit taking pictures as it was getting close to noon and we didn't want to miss any casts! Mark then lost his bait to a stump and I didn't want him to feel left out like I did earlier so we quit. When we got to the camp our Guide told us we had 84 total bass that morning. We believe we had about 20 over 6, another 20 over 5, the remainder being between three and five pounds. We had no small fish! This was from 2 spots of about a 50 yds square. There really has to be an unbelievable amount of those size fish in those kind of places on that lake. They may not always be easy to find but getting into them sure can be memorable and make for a lifetime experience! Thank you again Ron Speed Jr's Adventures for allowing us wannabes to have these kind of experiences!" – Richard Carlile
Folks, you cannot imagine how many stories like this one we receive almost weekly from returning happy customers! The lake is amazing and it just seems to be getting better and better each year…particularly with the size quality. These lakes don't last forever and as they age, they start to cycle. Right now Picachos is still fishing like a NEW LAKE! Don't look back and say "I wish I had fished the lake when it was new or great"….the opportunity is still available.
Lake Picachos is for every type of angler…rookie, novice, semi-experienced and even the most seasoned angler. That said, I cannot think of a lake in my lifetime next to Lake Guerrero in the early to mid-70's that offers more to the young angler. If you want your kids or grandkids to learn how to bass fish and fall in love with bass fishing, LAKE PICACHOS IS YOUR LAKE! When I was a young boy and my father was still coaching high school football at Hemphill High School, my father would take my brother and I fishing on Toledo Bend Reservoir. The lake was new and a good day between the three of us was about 25 – 30 bass…but my father caught the majority. I didn't know how to fish a worm or Texas rigged plastic. I was trying but just couldn't get the hang of it. Then in 1974 my father took our entire family to his still under construction El Sargento Lodge on Lake Guerrero. While my brother and I enjoyed catching over 100 bass per day on that Lucky 13 topwater lure, my father made us spend an entire two days fishing nothing but a Creme Worm. I hated it…well, for the first 30 minutes…but that's about all it took me to finally grasp the concept of fishing a worm for bass. The reason I learned so quickly that first worm fishing day on Guerrero is "trial and error"….one must have many opportunities to learn from mistakes when learning how to fish a certain type of lure or pattern. Well, my brother and I certainly had many opportunities on Guerrero in the 70's to learn how to fish any lure made in the tackle industry! Lake Picachos offers the same opportunities….and not to mention, it's a barrel of fun! Two bird with one stone!
So with that, let me announce that we will not be closing our camps this summer on Lakes Picachos and El Salto! Last year our season was interrupted in March (2020) due to Covid and the non-essential travel restrictions. However, we reopened the two camps on July 1st and they've been opened since. The fishing was absolutely fantastic during the summer-monsoon months…and maybe even better than in the "normal" season. I will tell you "most" days, the heavy monsoon rains don't start up until late afternoon in the mountains. Fishing most of the day is under sunshine or just partly cloudy. The storms build all afternoon and then hit between 4 – 6 pm…and most of the time last 1 – 2 hours. The storms return late in the night and are finished before first light to go out fishing the next morning. It doesn't get dark that time of year until around 8:30 – 8:45 pm…so most days when the storms hit late afternoon, we come in and take a 1 – 2 hour break (from the lightning), then head back out for another 1 – 2 hours of fishing. Therefore on "most" days, we're still able to get 8 – 10 hours of fishing. If you want to get your kids in on the best bass fishing in the world while they're out of school, we'll be open…at BOTH LAKES! Remember our 2 for 1 special on family members!
LAKE EL SALTO STILL PRODUCING THE BIGGUNS!!!
Well, since our last update in February, not much has changed at Lake El Salto…and that's a very good thing! As mentioned in my last update, the fishing at El Salto is the best I've seen in years. More and more of those bigger bass showing up again with a lot of bass landed in the 6 – 8 lbs class. That said, last month (March) we had a young man by the name of Chase Ammirata land a giant 12 lbs hog! The bass wasn't your normal short and fat type of Hybrid-Florida strain. No, this fish was exceptionally long (30″)! Chase landed this giant in less than 10′ of water on a watermelon colored Zoom Magnum Lizard (8″). We've seen more and more big bass landed more shallow this season than in the previous 7 or 8 years! One group caught almost all of their big bass (7 lbs and larger) on Whopper Plopper topwater lures…and they had a couple over 10 lbs!
We're now able to accommodate and fish up to 24 people at the camp! We renovated some of the houses/rooms we have not used in years and now they're in great shape and ready to go! All rooms have tv's for your viewing pleasure. We plan to add some entertainment games such as horseshoe pits and cornhole boards. Some of you have mentioned this in the past and we're finally going to offer such. They should be in place and ready to go in early to mid-May. Those of you who have been to our El Salto camp know that we offer an outside bar under the big "Capuli" tree with big screen tv so you can watch your favorite sports team or movies.
Currently the lake is low but so are "most" of the lakes in Sinaloa and in western Mexico. For some lakes that may be a problem but for El Salto that can be a very good thing…especially after the nets come out of the lake. The official date that all nets have to be out of El Salto is May 1st. Now don't hold our feet to the fire on that exact date as I have seen in "some" years where they left the nets in the lake a few days and even up to one week after May 1st. However, I've never seen them in the lake after the first week of May. When the nets come out around the first of May, that fishing becomes lights out! Those bass know when the nets are in the lake as the commercial fishing season takes place during the main "dry season"…and during the dry season that water can be very clear most of the time. So the bass can see…and they know…and they "usually" hang out deeper when there are a lot of nets in the lake. You add low water and no nets on El Salto, and that equates to GREAT FISHING! Those bigger bass are much easier to isolate and pattern! Since we're going to have BOTH operations on El Salto and Picachos open this summer, I honestly believe we're going to have some great numbers of bass caught and bigguns too…especially bigguns at El Salto! Like with Picachos, we offer the 2 for 1 special for family members this summer! A great time for you to bring that someone special in your family or kids and grandkids…a great opportunity for them to catch that big bass of a lifetime!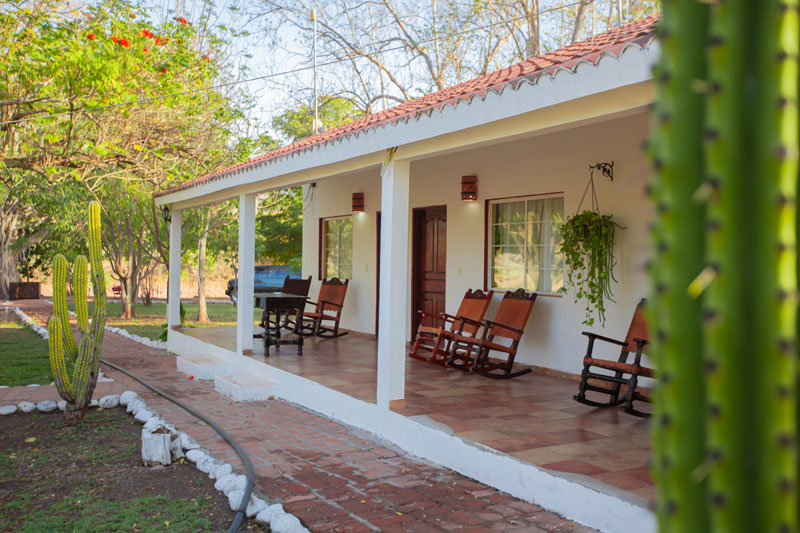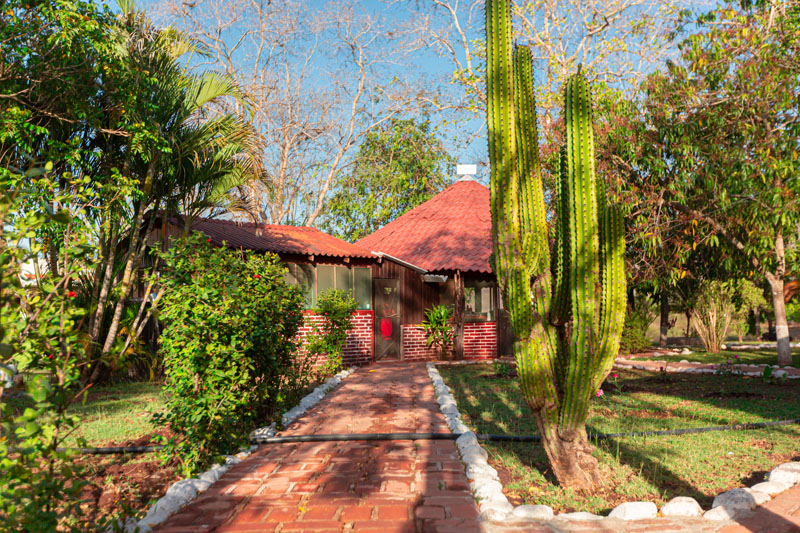 BRAZIL PEACOCK BASS FISHING AND THE AMAZON OTTER…ALL SET TO RESUME THIS FALL! HALLELUJAH!!!
That's right, Folks! After being shut down in Brazil for over a year…which wiped out our Fall and Winter seasons on the Uatuma and Rio Negro rivers, it "appears" all signs are a GO starting this fall! According to reports from our folks in Manaus, Brazil, things are starting to open back up in Manaus and the Amazon. Flights from Miami appear to be ready to resume before or by the time we start our fishing season in September! Thank you, Lord! Since we missed all of this past season/year with the shut downs, there really isn't much to report other than things are looking great to reopen and we're VERY EXCITED! I know a lot of our customers are also excited as they had their trips cancelled and had to move to this coming season! As I receive more updated news, I will pass along but right now we're taking reservations for this coming seasons (Sept/Oct in Uatuma and Jan – March in Rio Negro). You should also know that American Airlines are taking reservations for that direct non-stop flight from Miami to Manaus. Soooooo…GREAT GREAT NEWS!!!!
LEW'S RODS…THE BEST IN THE BUSINESS AND WE OFFER THEM IN OUR CAMPS!!!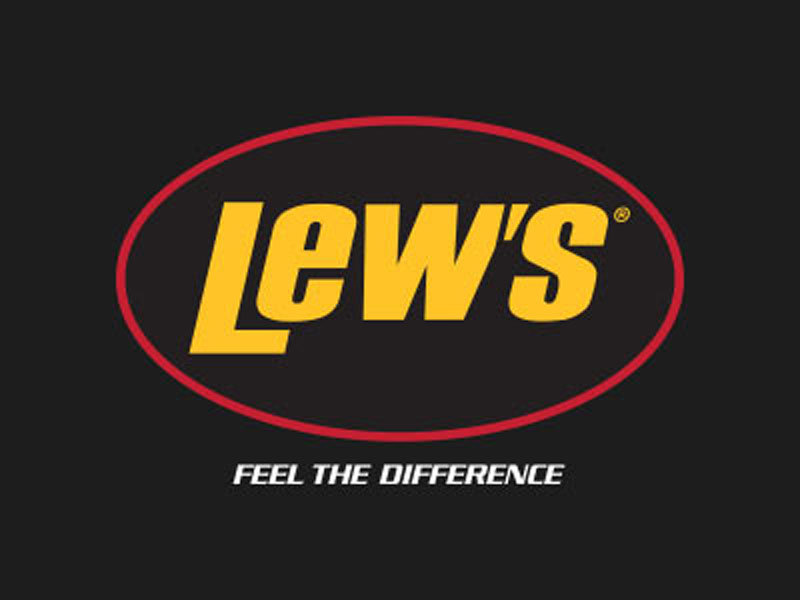 Yes, you've probably read last year where we started offering you Lew's Rods to use while at our fishing operations in Mexico! This has been a MAJOR hit with our customers the past year as we offer some of Lew's top of the line fishing rods they offer! I strongly recommend that you visit their website and also find a Lew's Dealer in your area to purchase their rods that fit your style! I only use Lew's now and could not be happier! Get you some Lew's Rods and you'll be happy too! Visit their website here: www.lews.com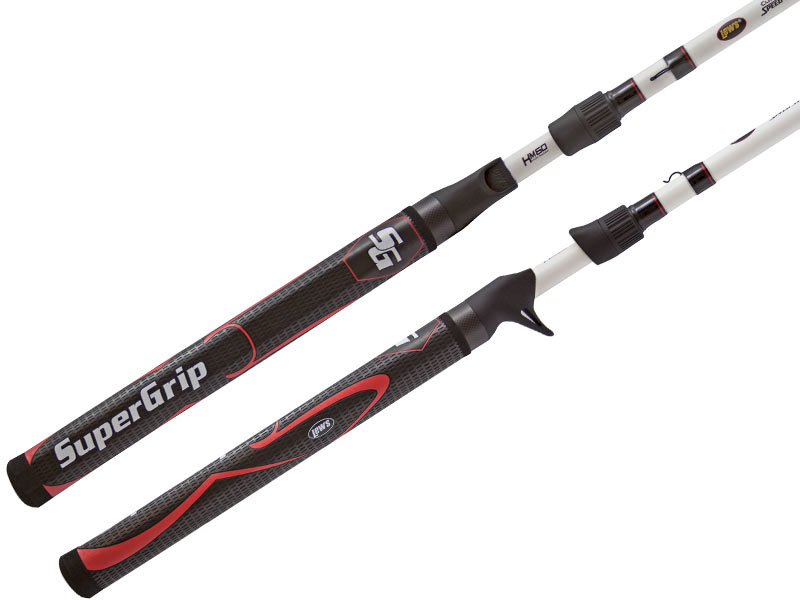 RECENT PHOTOS FROM OUR EL SALTO AND PICACHOS OPERATIONS…ENJOY!!!
Our dear friend and promotional staff member Javier Rodriguez from Monterrey, recently visited our camp operations at Lakes El Salto and Picachos. These breathtaking photos include pics of the lodging, meals, scenic shots from the lake, etc. Get ready to get hungry when viewing the assortment of food pics…and yes, this is just a small amount of various food we serve in all of our lodges. Javier is very talented…a professional in all he does and especially with videos and photography! Here is a sample of his great work. Enjoy!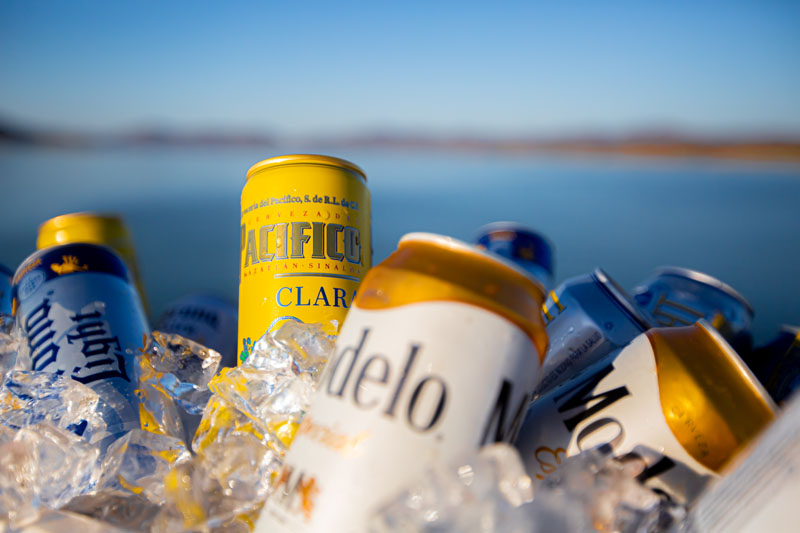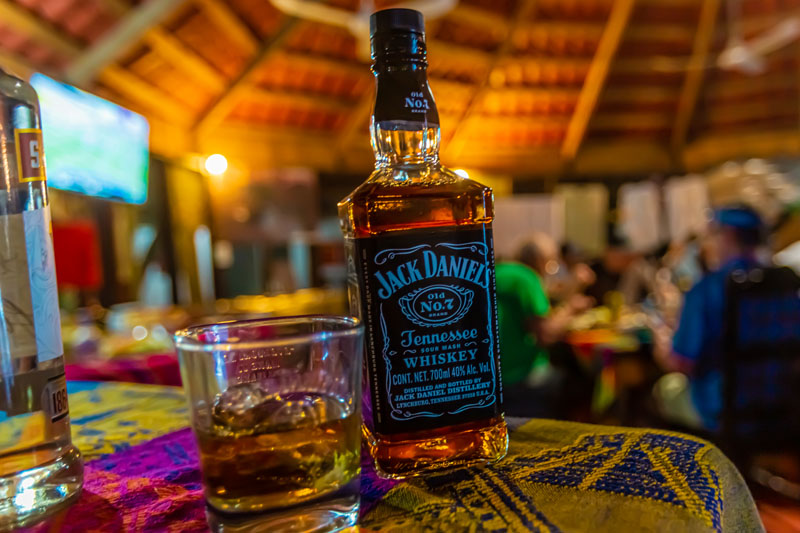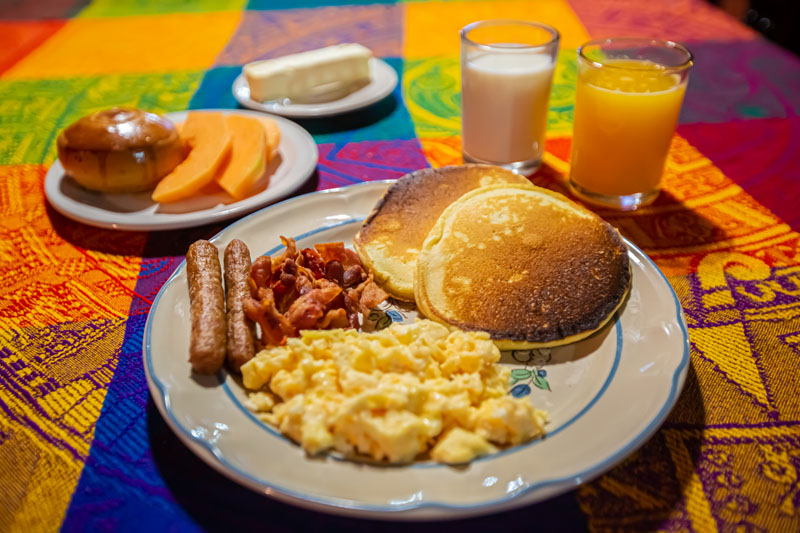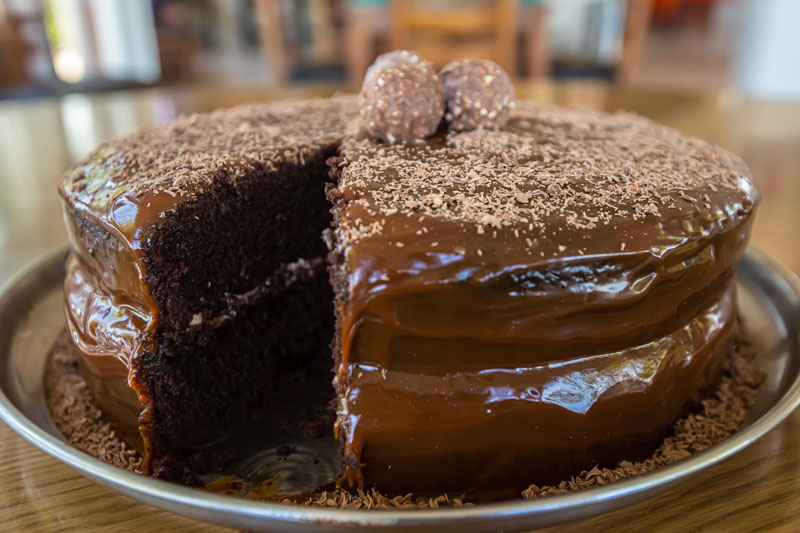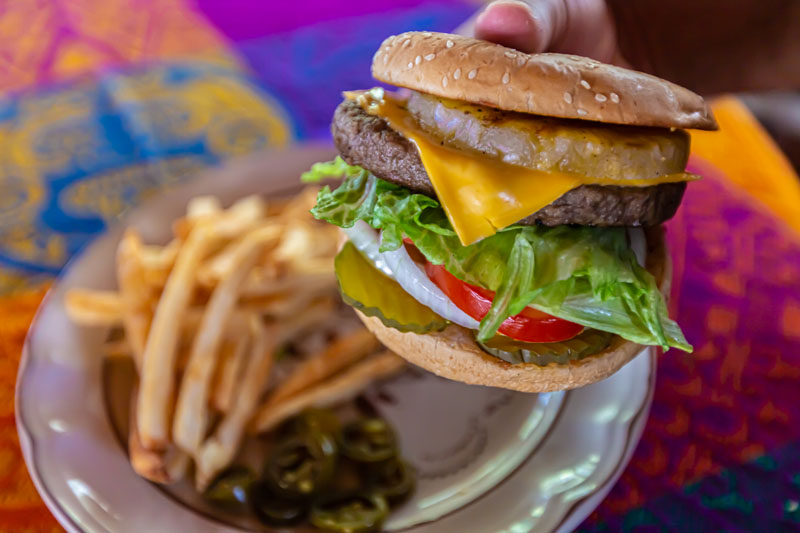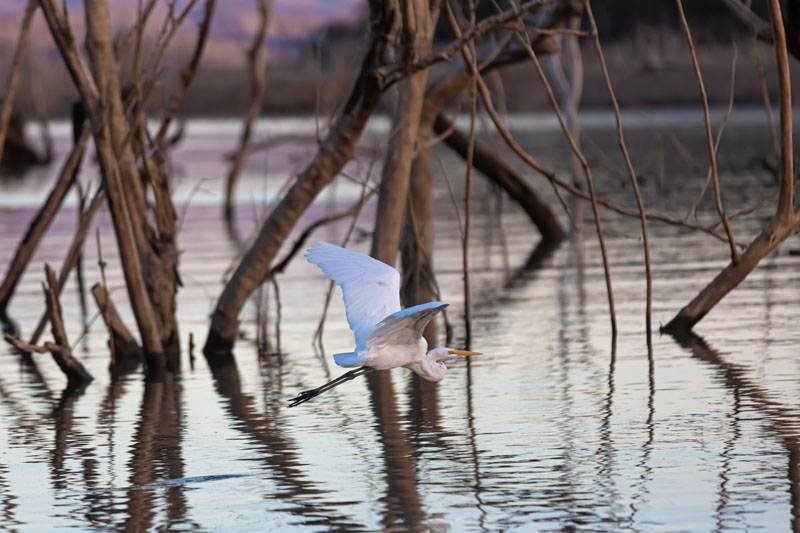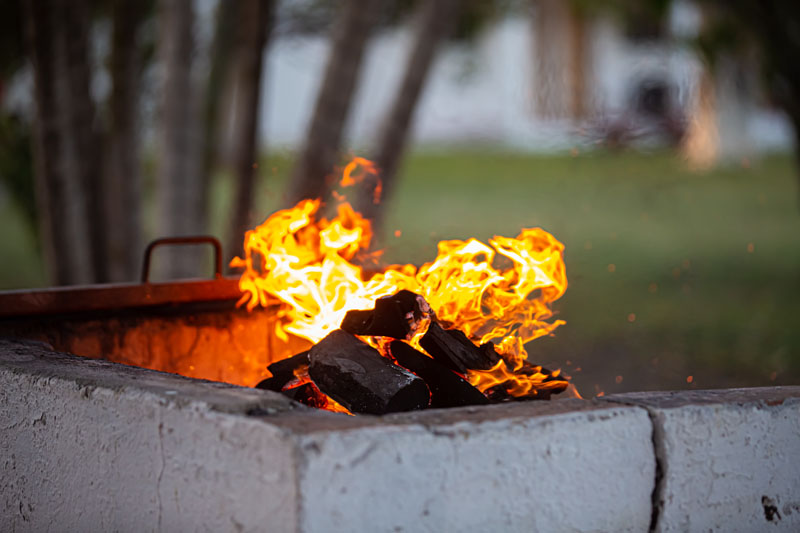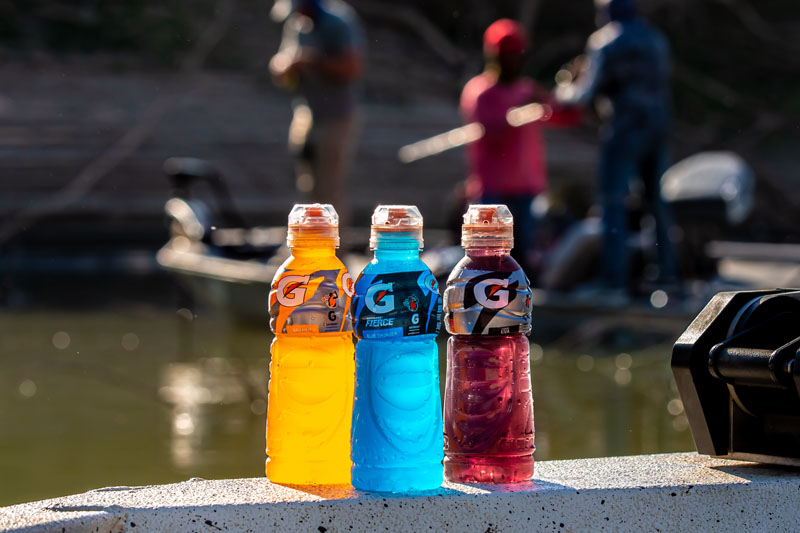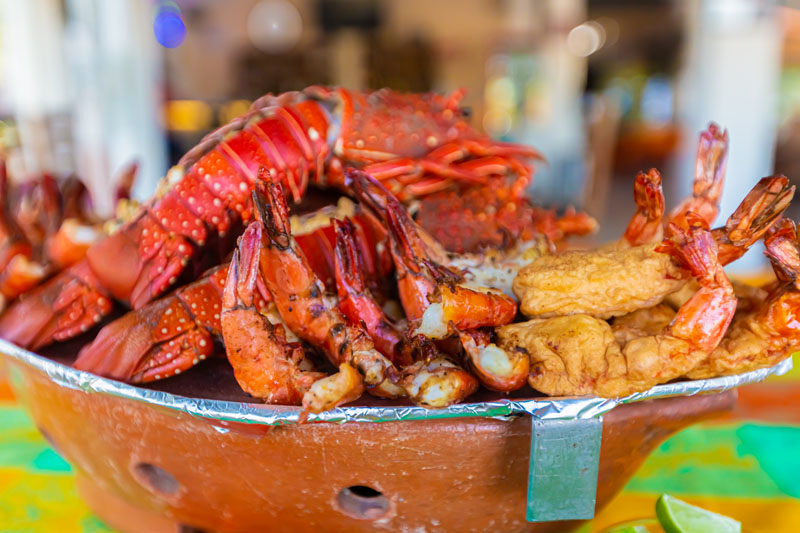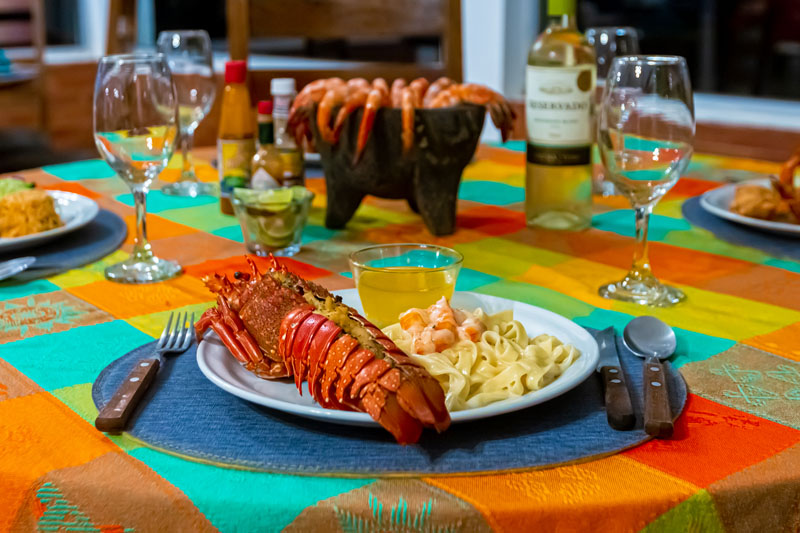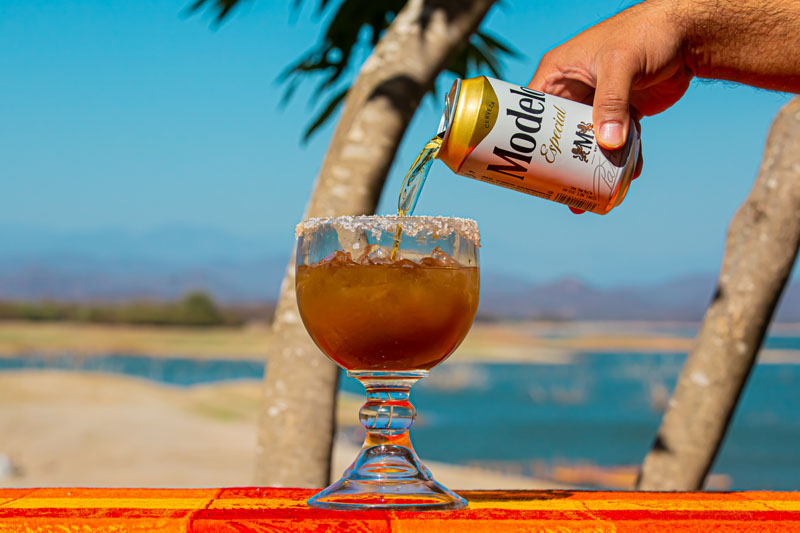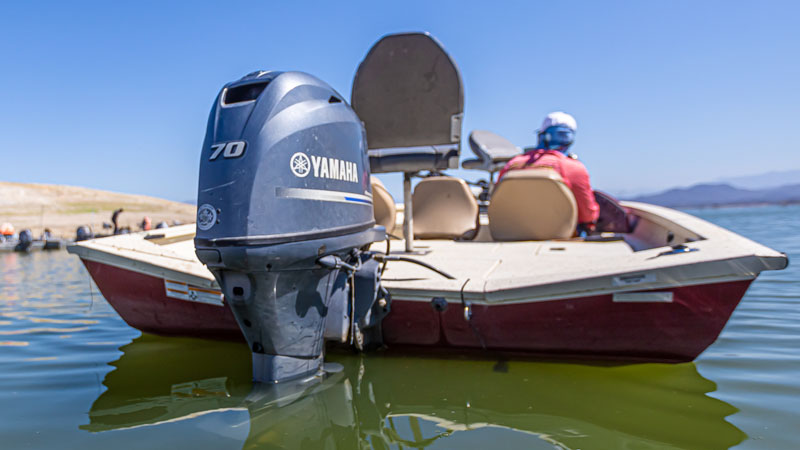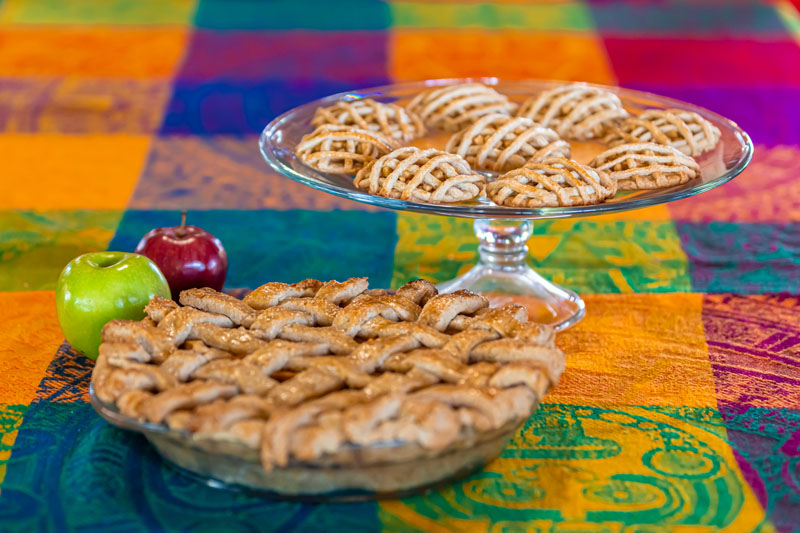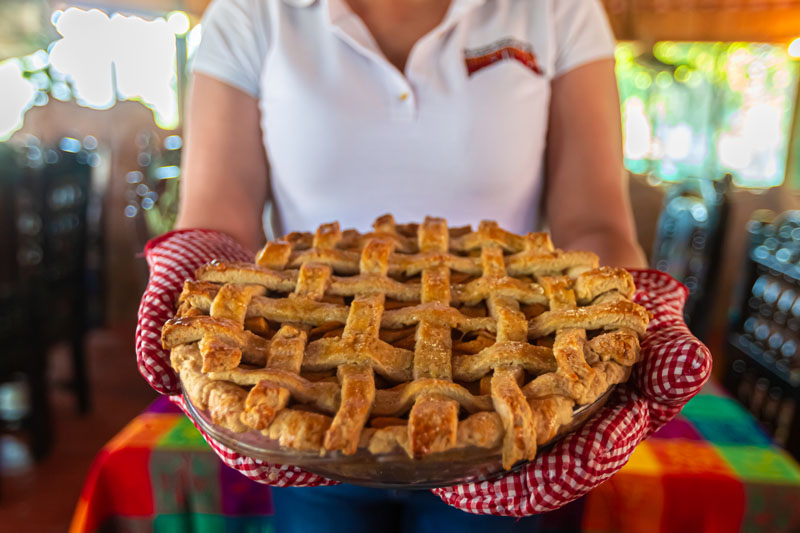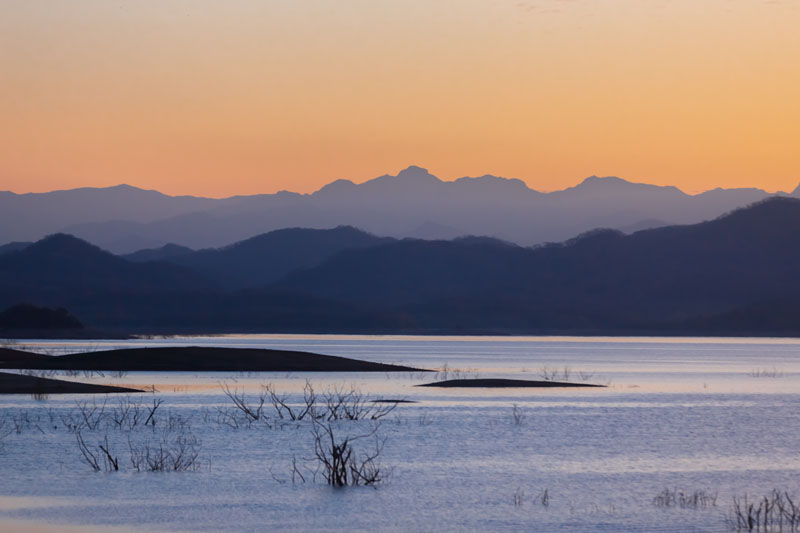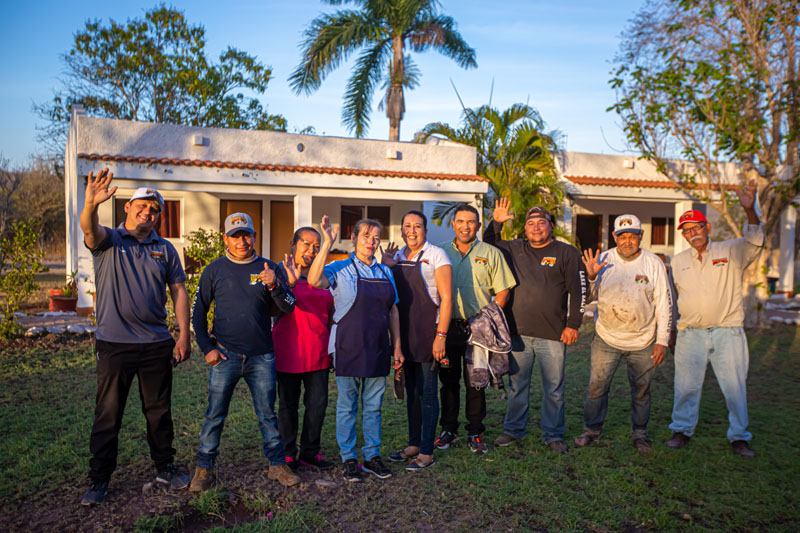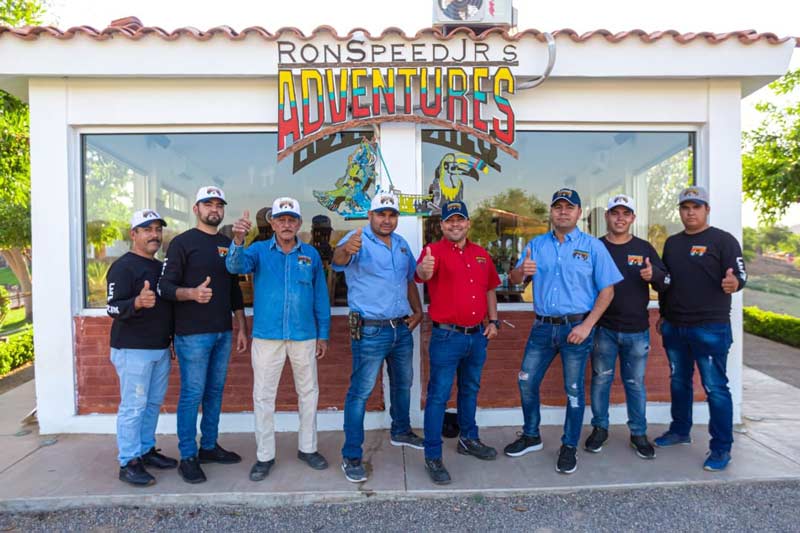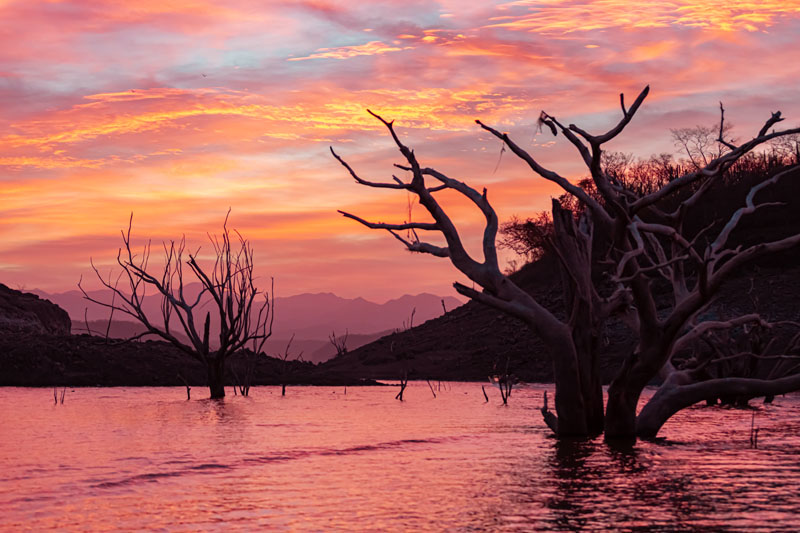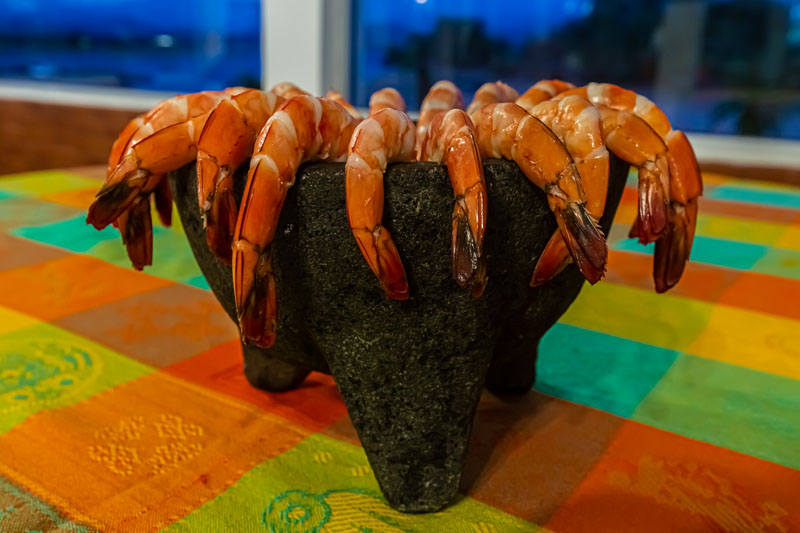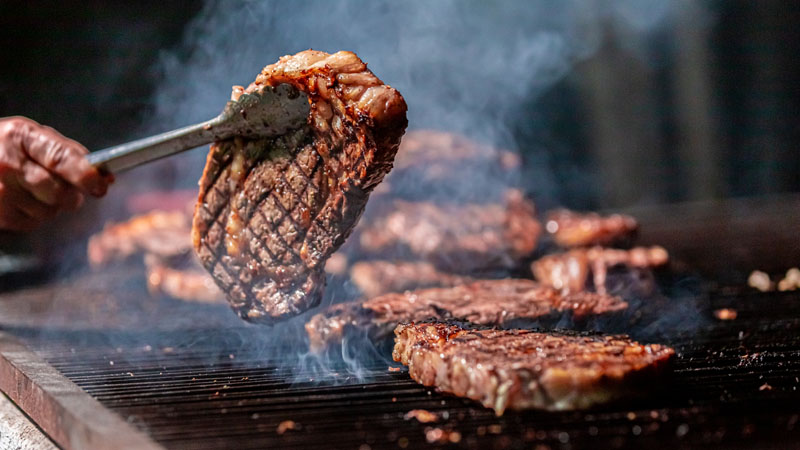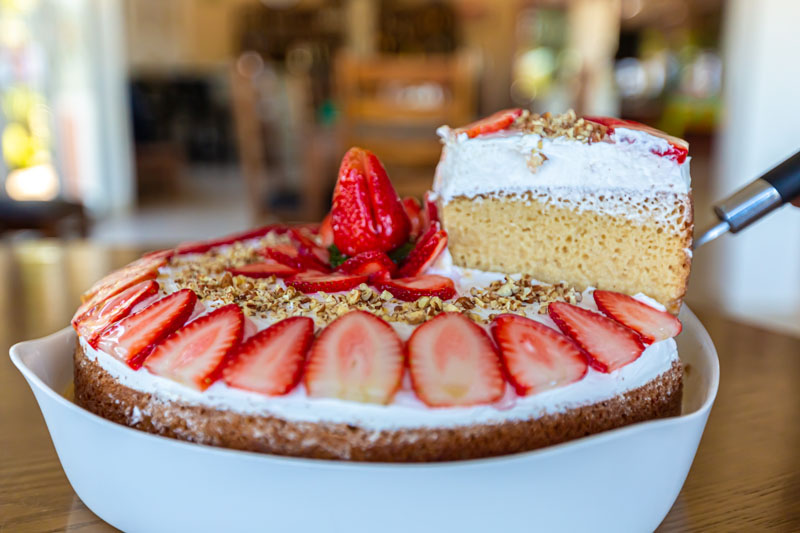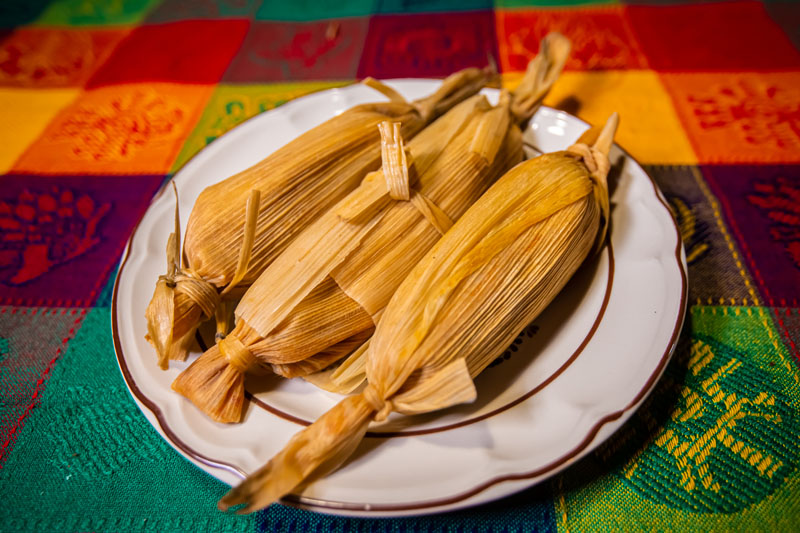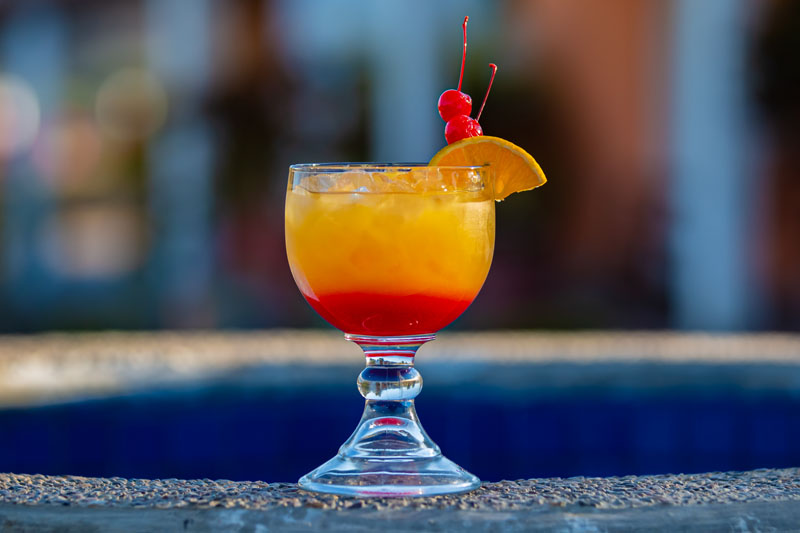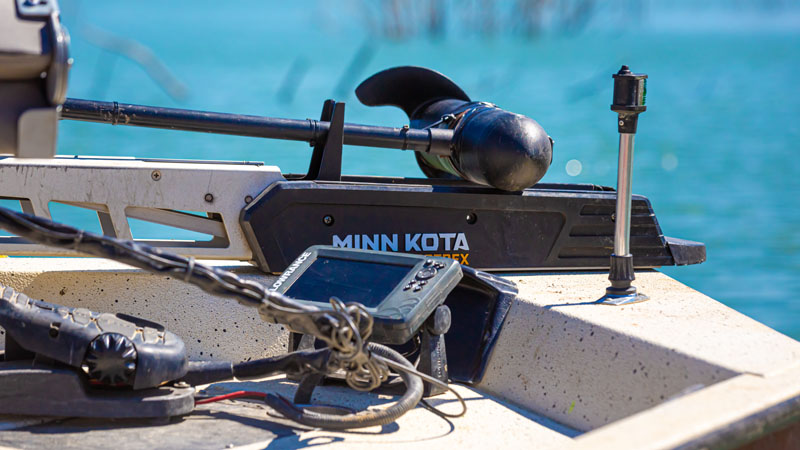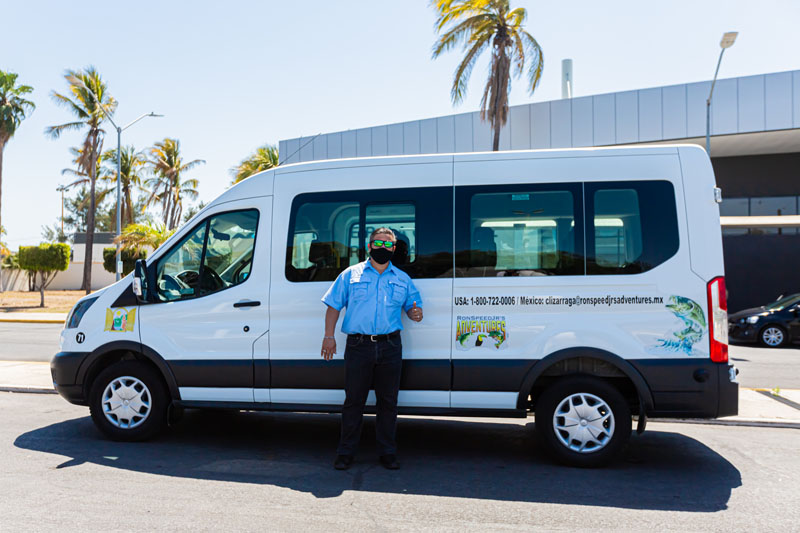 God Bless and Good Fishin',
Ron Speed, Jr.
Ron Speed Jr's Adventures