Seasons Greetings and the Gift of a Lifetime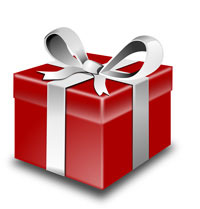 Last Chance to Give a Loved One the Gift of a Lifetime!
Just a reminder Christmas will be here in about a week…and what better gift to give your loved one than a fishing trip of a lifetime to Mexico! In just 3 months the kids will be out of school for Spring Break! In approximately 5 1/2 months, they'll be out of school for summer vacation. If you're looking for that "special gift" to give for Christmas, I think I can help you decide. For those wanting to take a spouse, son, daughter , grandchild or any family member fishing with us to Picachos or El Salto in March (Spring Break) or May/June (start of summer vacation), we will offer you a 2 for 1 price. YES, that is 50% off the regular priced package. Two goes for the price of ONE! Since we are 100% full at Comedero in March, we will not be able to offer a special price there for March/Spring Break BUT…we will offer you the same 2 for 1 special for May/June at Comedero! Make a family member happy this Christmas with the gift of a lifetime.
Call us today: 800-722-0006
GOOD FISHIN',
RON SPEED, JR.