Special April 2022 Update
[Editor: this article first appeared on www.ronsfishingblog and may only be used by permission of Ron Speed Jr.]
RSJA OFFERING SUPER SPECIAL SUMMER DISCOUNT!!!!
Attention folks…we will be offering a Summer Special for two of our lakes/operations in Mexico for the months of May, June and July! This will be a 40% discount for any of our fishing packages at Lakes El Salto and Picachos! How this 40% discount works is it will apply to any of our customers that fished with us this past season at El Salto and Picachos…and paid the FULL price! Our official season began last October and therefore if you fished with us this season or since last October 2021 AND PAID FULL PRICE, then you qualify for the 40% discount during the months of May, June and July.
You may ask "WHY THE DISCOUNT"…??? Very simple if you have followed and read my last two updates. The fishing was very slow at El Salto last fall months and not exactly up to par (for normal standards) at Picachos either…during the fall months. However, since late January, the fishing has been outstanding…at least for "most groups"…and if you've followed my last two updates, I predicted that the final months of this season should be very good. This due to the lakes filling last August/September from back to back hurricanes which caused the fishing to start out slow due to "sour water" but then came on strong. In past years when this has occurred, the filling of the lakes coming out of the rainy season (rainy season is July, August, September), soured water from decaying submerged vegetation during fall months, then usually finishes STRONG until midway through the next monsoon or rainy season. I may end up being wrong "this time" with regards to my prediction of a strong finish on the fishing, but what do you have to lose? This is a heck of a deal just for the experience of going but if it turns out that I'm right about the fishing ending strong, then it becomes a GREAT DEAL!
We saw a lot of BIG bass caught at El Salto since late January but not every angler landed a big bass. This means those of you that didn't land that giant, gets another shot at one (or more) but at a reduced price. For those that DID land that giant or several giants, then you get a chance to land more of them this season, but at a reduced price. Then we look at Picachos, which has continued to churn out great numbers of quality bass this season. I don't see those numbers dropping whatsoever from May through July. After the lakes have nearly filled (usually by the last half of August each year…especially at Picachos), then the bass become more scattered but still not too much drop in the overall action/numbers.
Of course we already have a "Family Special" in place from June through the end of September. That special of 2 for 1 when bringing a family member. However, not all have family members that like to fish. This additional special is RSJA giving back to our valuable customers that trusted in us this past season. In my 35 years in this business, I have never offered a discount of this nature to those that paid money for the first trip and wanted to return that same season at a reduced cost. Now I'm offering just that…a chance to return in the same fishing season with a substantial discount. Honestly, I would NOT offer this if I wasn't fairly confident in the fishing. Again, I may end up being wrong but years of experience tells me the fishing should be good…if not very good. Normally the monsoon season begins sometime in July…could be early, could be late, but July is when it normally begins. The lakes do not rise too quickly in July UNLESS there is a hurricane that hits us…and those usually don't happen until August or late August and into September. Also, the monsoon rains "normally" do not occur during the mornings of fishing but rather late afternoon and last about 1 – 2 hours. Since it doesn't get dark until 8:30 pm during summer months, many times our customers are able to go back out fishing when the afternoon rains cease and fish until nearly dark….still coming back to camp with safe light for travel after 8 pm. So we still get many hours (8+ hours) of fishing during "most days" during summer/rainy months. A lot of the hard rains happen during nighttime during the summer monsoon months. Again, this is based on many years of experience of operating in western Mexico and "many years of fishing during monsoon season"…it could be different this summer than most years/summers of past…but again, with this discount, is it worth it to roll the dice? That is up to you but the opportunity to hit a home run on the fishing is at a high percentage…at least in my opinion.
I can't offer this type of deal every summer as the fishing earlier in the season combined with water levels don't allow me to do so. This season, the stars seemed to be aligned to potentially offer some good if not great fishing during the summer months. That is why I am offering this deal THIS SEASON! Come give the lakes another shot and hopefully it will pay off for you!
LADIES SHOWING OUT AT EL SALTO!!!!
Since the 3rd week of January, El Salto has been on fire! At least "most of the time"….but not everyone was able to get their bigguns. That's just fishing. That said, we recently entertained the Denny Brauer/Shane Moore group. As a whole the group absolutely lit it up with catching big bass. However, there were two lady anglers in the group and they showed they were every bit as good at bass fishing as the men. Lynda Schwager Main and Lori Smith really showed out recently during their 4 days of big bass catching at Lake El Salto.
In one day, Lynda landed numerous bass in excess of 6 lbs and her 5 biggest bass totaled a whopping 38 lbs!!! Folks, that's a huge bag of fish regardless of gender!!! Lynda reeled in big bass after big bass throughout the trip…not just this particular day. Then we saw Lori Smith get in on the big bass action as well when she landed some monsters! I can tell you from experience that I've been on fishing trips in the past with both of these ladies and they are REALLY GOOD at this fishing stuff! TOP NOTCH! Way to go, Lynda and Lori!!!
Check out their photos of El Salto big bass as well as photos from the rest of the group. The largest bass caught in this group weighed 11 lbs…caught by Matt Bynum! Nice job, Matt!!!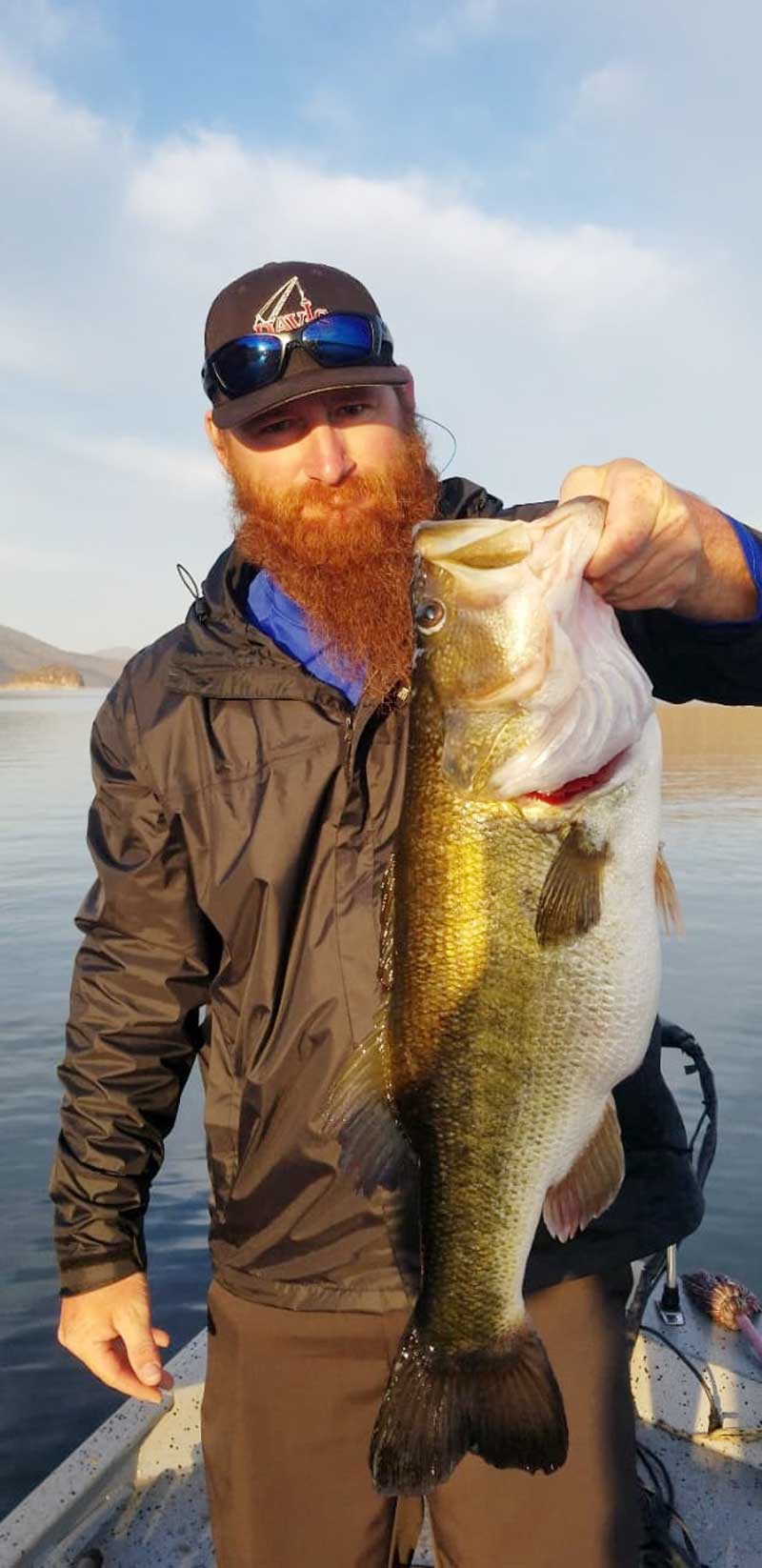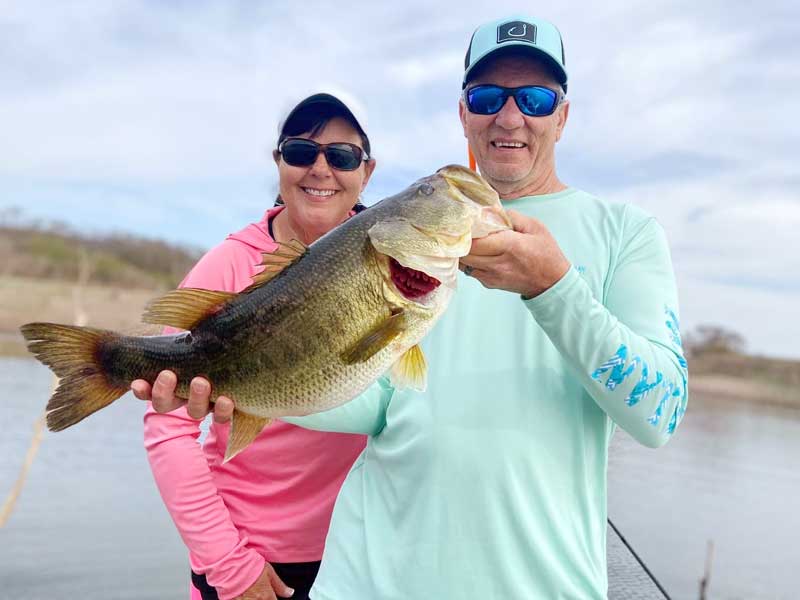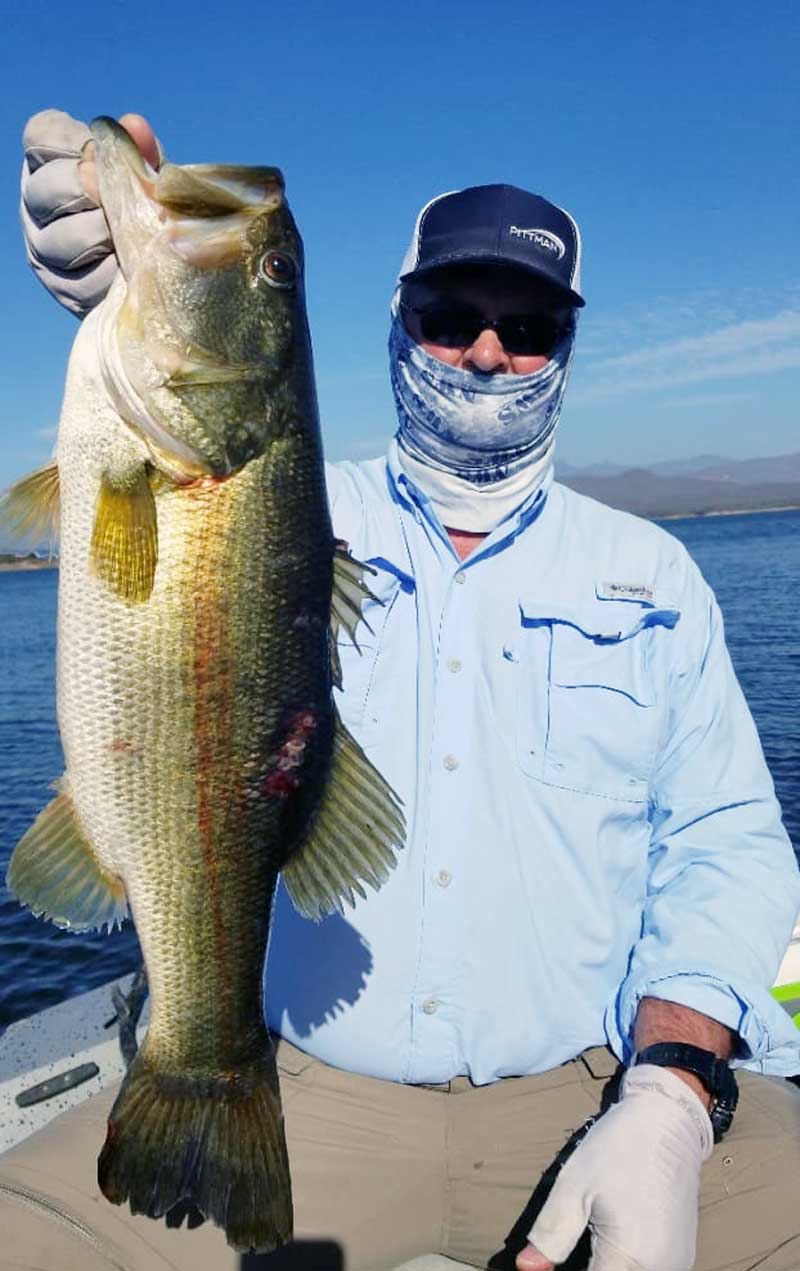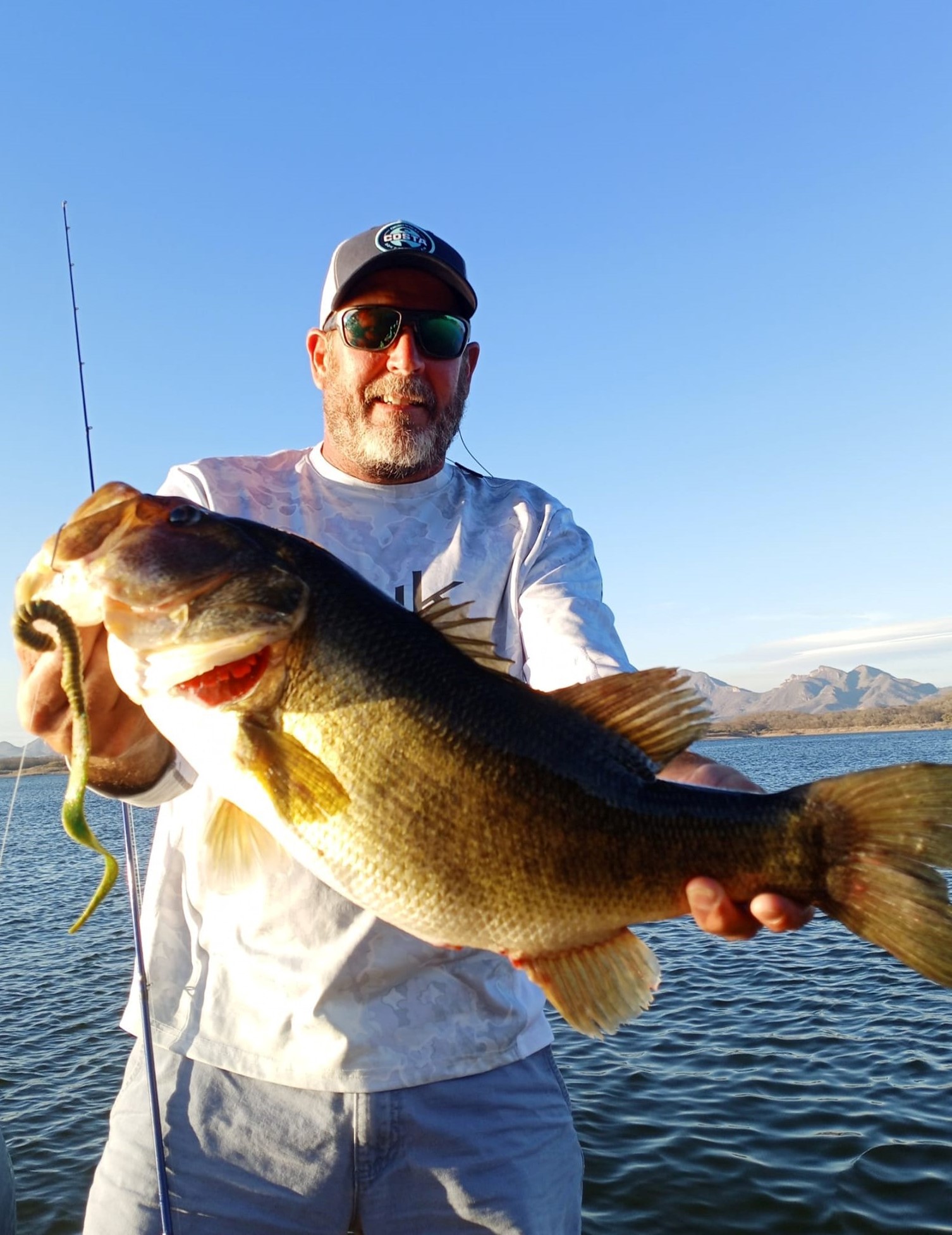 PICACHOS….THOSE BASS ARE GROWING UP!!!!
All I can say is that the numbers of quality bass at Picachos have never been better. Yes, if the angler just wants to catch as many bass as possible regardless of size, then just go beat the shoreline with plastics and you'll catch all you want. If the angler wants to catch numbers but also go after the bigger bass, then GET OFFSHORE and DEEPER! Those that have followed our advice this season on the best way to get big bass hookups on Picachos, have seen what I've been talking about. Deep cranks, big spoons, deep carolina rigs and big jigs…in mostly 18′ – 30′ of water!
Recently (late March) we saw our longtime friend and customer Todd Melson land a lot of big bass on Picachos. In one day, Todd landed 100 bass on Picachos…his 5 biggest bass that same day totaled 32 lbs! Yes…32 lbs on 5 biggest bass ON LAKE PICACHOS. ONE ANGLER!!! What was Todd's magic lure for catching those bigguns that day? A big 1 ounce SPOON! Todd is a great bass fisherman and very versatile. He can fish it all!
Now we are about to enter the PRIME TIME of the season for catching bigger bass in deeper water. I say "PRIME TIME" because once the big shad spawn ends at the end of April/early May, those big bass will go back "home" and settle in on their annual summer pattern. This makes it easier to isolate and find the big schools of big bass! This year the water is higher than last year…but still falling at a rapid pace. Those bigguns will be settled up on deep water ledges but ledges with DEEP WATER access close by! If big bass is not top priority, then there will be plenty of 2 – 5 lbs bass in much shallower water!
Check out some of the bigger bass caught at Lake Picachos recently….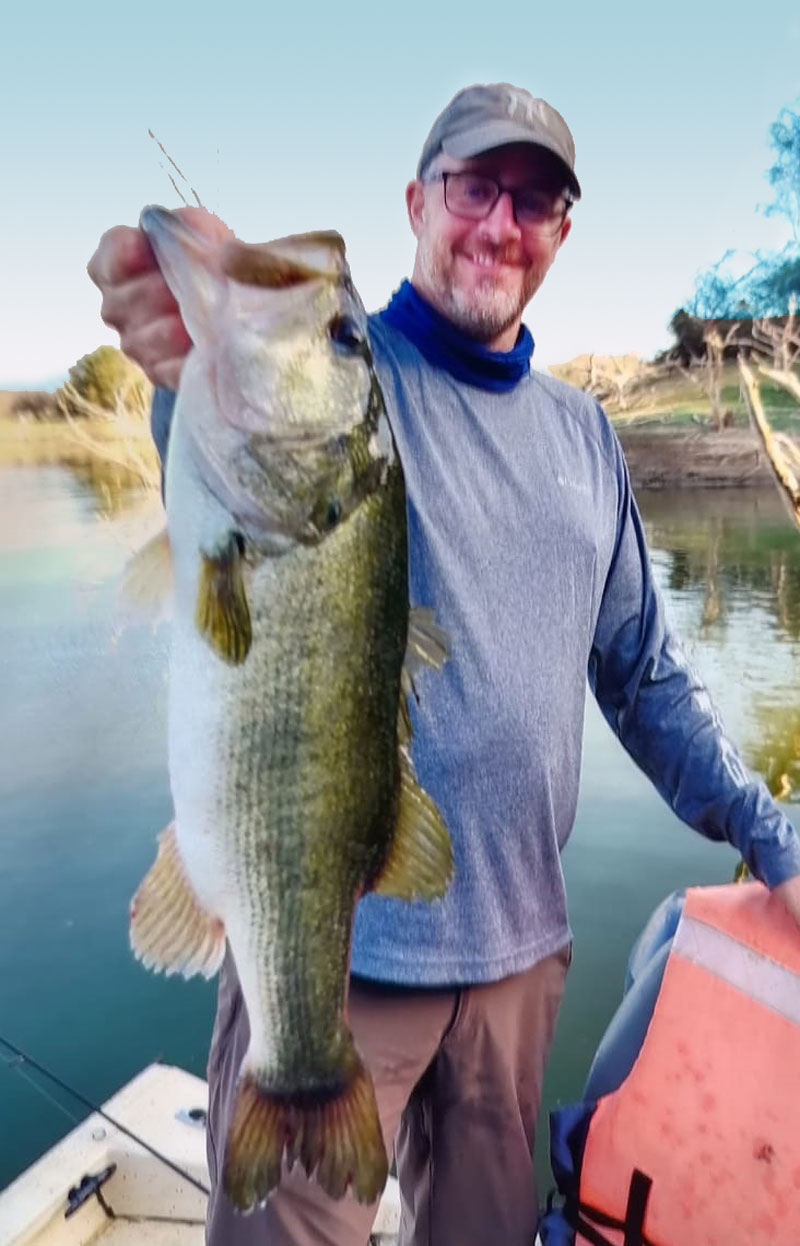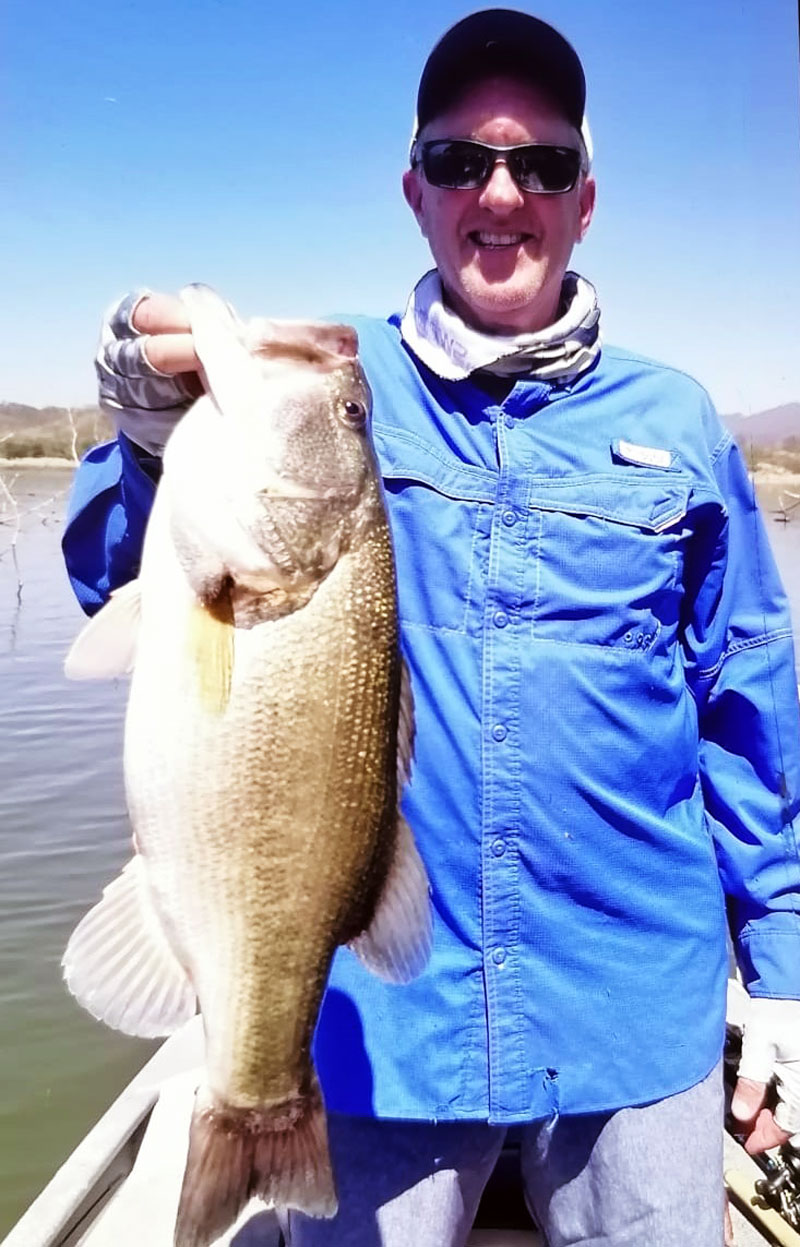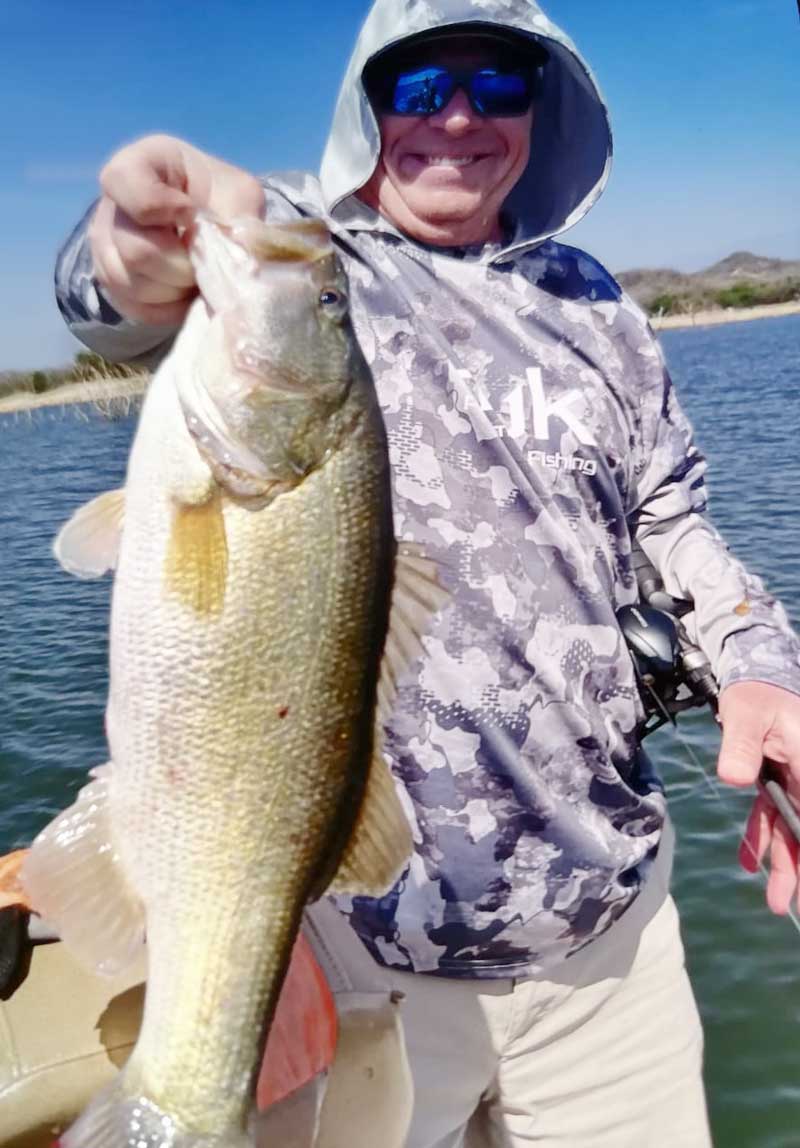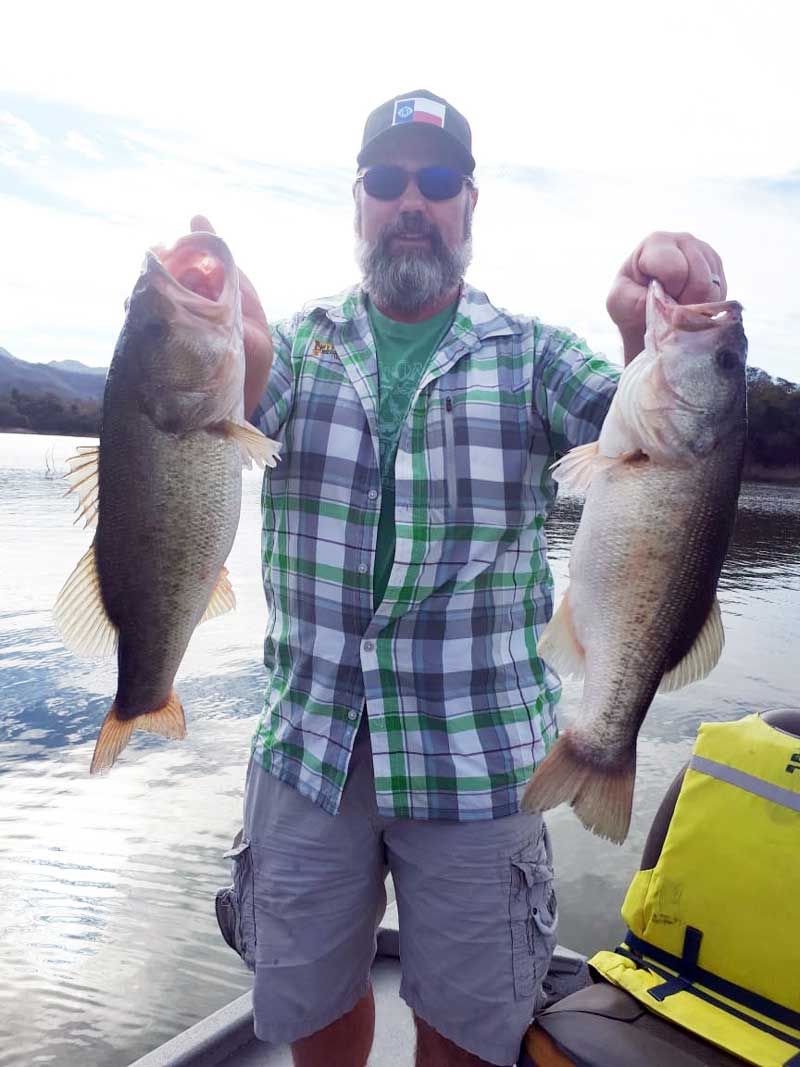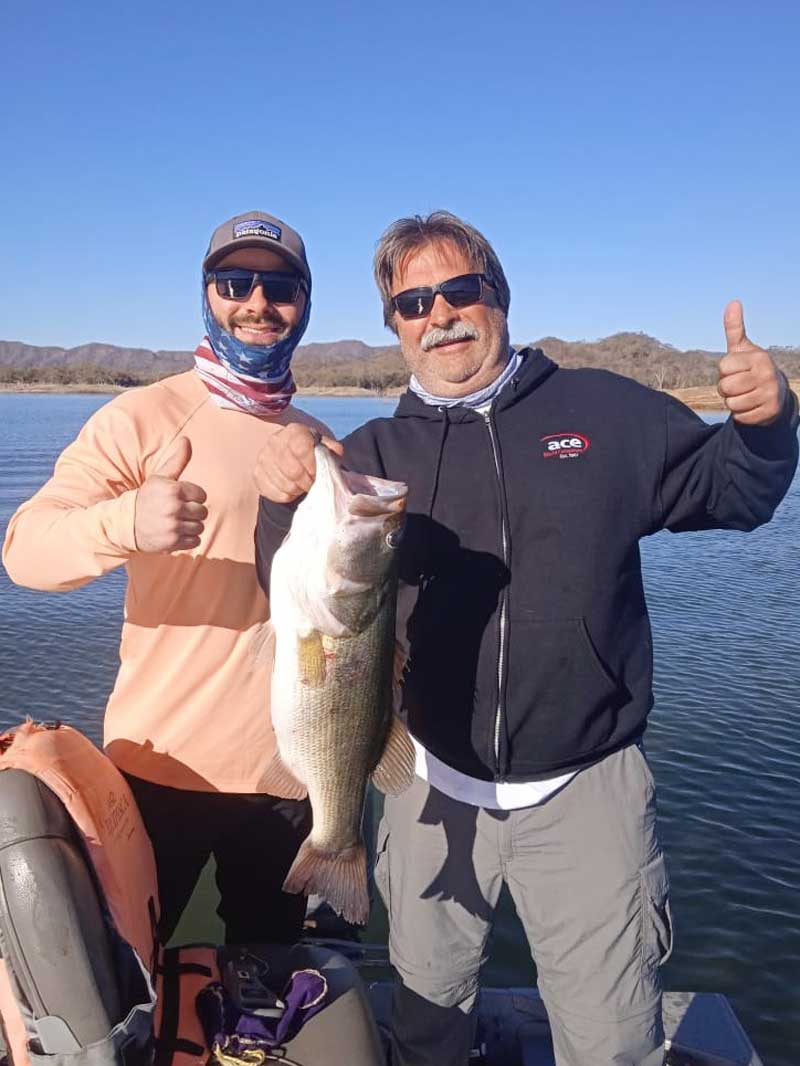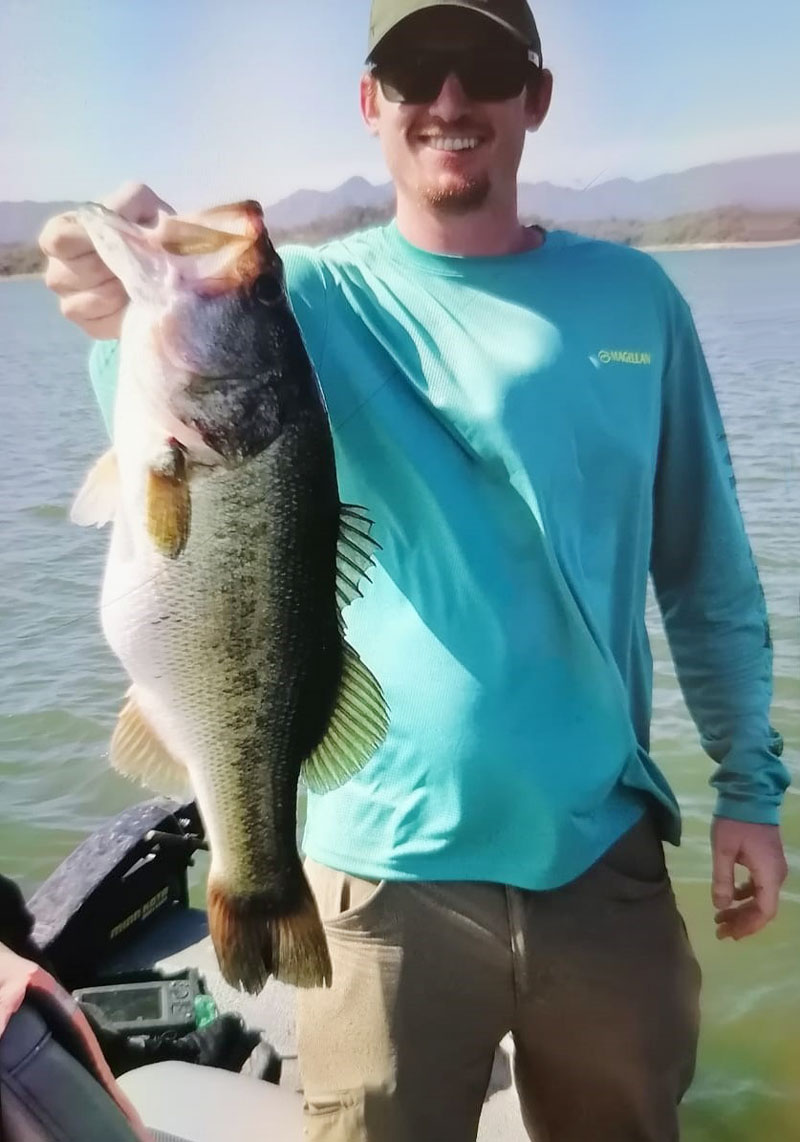 God Bless and Good Fishin',
Ron Speed, Jr.