All Expenses Paid Contest & July Newsletter
[Editor: this article first appeared on www.ronsfishingblog and may only be used by permission of Ron Speed Jr.]
LAST CHANCE TO WIN FREE ALL EXPENSES PAID TRIP TO FABULOUS LAKE PICACHOS!!!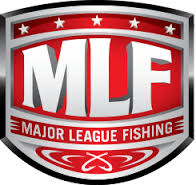 YOU NEED TO HURRY…PROMOTION EXPIRES TODAY, MONDAY, JULY 31ST! Ron Speed Jr's Adventures has teamed up with Major League Fishing (MLF) TV Show for this "ULTIMATE DREAM MEXICO" fishing adventure! MLF is giving away 10 all expense paid fishing spots to the amazing Lake Picachos, Mexico. This Ultimate Dream Mexico trip will take place this coming November, 2017. To enter, go to: http://www.majorleaguefishing.com/contentpage_noad?content-id=10094 …once there, you can enter by clicking any of the 16 sponsors of Major League Fishing. Don't wait as the chance to win ends TODAY! Good luck and hope to see you at the incredible Lake Picachos this November!!!
LAKE EL SALTO….NEW 24 VOLT MINN KOTA TROLLERS ADDED FOR UPCOMING SEASON!!!
Yes, we are adding new powerful thrust 24 volt Minn Kota trollers to all of our 18′ Xpress Boats at El Salto for the upcoming season. If you have fished with us recently at Lakes Comedero and Picachos, you will be familiar with the powerful Minn Kota trollers we have on those boats. We continue to upgrade in all areas where needed and this upgrade was much needed and I am sure will be welcomed by all of our valuable El Salto customers!
El Salto fishing just keeps on producing as it's "money in the bank" most of the season! Also, our customers just love our waterfront lodge with spacious air conditioned rooms, satellite TV in each room, restaurant with indoor aquarium and big screen TV. The food is second to none. Also, as stated in our last update, we have rebuilt the outdoor bar next to the huge 130 year old Capuli tree with satellite TV and new bar stools and tables. This lodge has always been a big HIT with our customers and many "feel at home" while staying with us. The staff offers the best service on the lake and
Lupe
keeps everyone smiling and laughing with his singing. Yes, THAT LUPE…"Guadalajara Man"…is still going full speed and singing every day! He's family!
LAKE PICACHOS…THOSE BASS ARE GROWING UP!!!
Each season we see an increase in the average size of the bass in Picachos. It's still an "off the charts" numbers lake and many of our customers are more interested in numbers rather than size. Still, the numbers are way up there with most boats this season averaging 100 – 150 bass per day, but we're seeing more and more bigguns showing up. Every week we had an angler (or two) land bass of 8 lbs or larger. The real increase in size this season at Picachos was the number of 5 and 6 lbs bass that were caught. That's always going to be the first noticeable size increase on these newer lakes that kick out 100 bass per day consistently. We're entering that magical phase that I've seen many times on new lakes…the phase where trophy bass start showing up on a regular basis but the numbers are still awesome. This is the time where the angler has a decent chance at both numbers and trophies. I am still NOT READY to declare Picachos a true trophy lake…but the chances of hooking trophy bass in this lake are increasing every year and now it's no longer a wish or a dream. I fully expect Picachos to turn out more big bass of 8 lbs or larger this coming season…and more than ever before.
Our lodge on Picachos is THE BEST on the lake and THE LARGEST on the lake. The rooms are the largest, bath/showers the largest, the restaurant the largest and they're also THE NICEST! Oh and the bass boats…Xpress Bass Boats…not only are our Xpress Bass boats the best on the lake, but also the best in all of Mexico! All boats are equipped with powerful Minn Kota 24 volt trolling motors, 60 HP Yamaha 4-stroke outboard motors, front and console sonars mounted and bicycle butt seats for those who prefer them and want to operate your own trolling motor. We also provide outstanding fishing rods by Dobyns Rods. We offer medium heavy, heavy and flipping sticks. This saves you, our valuable customer, the hassle of toting those big rod cases through airports. Our lodge offers the best of everything and the food….oh yes, THE FOOD…well, every customer that has visited our lodge at Picachos (and all of our lake lodges for that matter) and returned to give us their critique on everything, has told us that not only is our food the best of all lodges they've visited in Mexico….but also for all fishing operations they've visited in the world. In other words, our food is pretty darn good and it's a good bet that you will not go away hungry…and maybe even gain a pound or two.
LAKE COMEDERO – CONSTRUCTION CONTINUES, NEW LOOK AND FISHING UPDATE!!!
I recently visited Lake Comedero with two other friends…
Steve "Big O" Parks
of Rage Tail Soft Plastics by Strike King Lure Co, and
Shane Moore
of Southwest Parts in Dallas, TX. The purpose of my trip wasn't to go fishing, although I wasn't about to go there and not take a rod, but more for the purpose of overseeing the construction and upgrade of our facilities at Comedero. Big O told me he wasn't going for the purpose of fishing either…but rather to "scope" the lake and familiarize himself more with the lake while it's at it's lowest. This trip would take place in late June and just prior to the annual monsoon season going into full RAINY SEASON mode! Shane also told me he wanted to go fish and learn the lake at it's lowest. Big O and Shane have fished Lake Comedero many times over the years but mostly during the January – March months when the water level is higher.
Before I get to the fishing, allow me to talk a little about the upgrades. For those of you that have fished Lake Comedero with us in the past and plan to do so in the near future, you will notice a huge difference in the overall facilities. I won't completely let the cat out of the bag just yet but trust me when I say that I believe you will be very happy with the new look and feel of our camp. I will go ahead and tell you that all air conditioner units in every house and room have been replaced with newer units. I will also tell you that for those that want to stay at the camp the last night instead of making the ride back to Mazatlan after fishing all day will be given that opportunity to do so. That's it for now but those of you that are already booked with us to Comedero for the upcoming season or plan to do so, should be happy with the upgrades that are currently ongoing.
Now on to the fishing….Where do I start? First off, when I decided to reopen our operation on Lake Comedero two years ago, I decided that I only wanted to target what I believe and had known from 30 years of fishing the lake, to be the very best 4 months and opportunities at hooking huge trophy bass. That being December – March. Well, after this past season's unbelievable fishing and checking the lake in April, May and June, I have decided now to extend our operating season until June 1st. I still think we could leave the camp open year round and have great fishing in just about every month but again, I want to target not only the best months for fishing but also weather. The monsoon season "could" begin as early as June 1st every year at Comedero…and the monsoon rains/storms are much more intense with lightning higher up in the mountains and Comedero than it is down below the mountains at El Salto and Picachos. As for the fishing, after this past trip in late June, I am convinced that Comedero is just so incredibly full of big bass right now that fishing there through the end of May will be just as good as fishing through the end of March.
As for the fishing during my recent visit with
Big O
and
Shane Moore
…well, as planned, Big O didn't go there to fish and mostly rode around the lake marking areas that he had never fished before with the water being this low of level. Still, he wasn't about to not take a rod/reel with him in the boats….no true angler would ever do such…and especially at Lake Comedero! Big O was in a boat with a guide by himself…Shane was in a boat w/guide by himself.
Carlos Lizarraga
(my general manager) and I were in a boat together the first day. All three boats went different directions on the lake. After stopping at the first point/shelf I wanted to fish, I noticed that shelf had a lot of fish on it…what appeared to be a lot of BIG FISH on it…so I picked up my 1 oz Oldham jig and dropped vertical beside the boat….after about 10 minutes of bouncing that jig off the bottom and deep into that brush, I decided to lay the jig down and pick up my trusty 1 oz Oldham spinnerbait trailed with a Rage Tail plastic…I think it was a Rage Tail "Menace" …??? I know it was a Rage Tail plastic by Strike King….that much I remember for sure. Anyway, I had noticed a substantial number of big fish sitting above that thick brush while looking at the sonar, in about 18′ – 22′. I backed the boat away from the target zone a good 30 or 40 yards….then tossed my big Oldham spinnerbait past the target zone a good 10 – 15 yards so I could allow enough time for the spinnerbait to fall and hit brush. Once I felt the big spinner make contact with that brush, I slowly began dragging the spinner through the tops…dragging it just fast enough to turn that big willow leaf blade and throw off a lot of flash and vibration in hopes of triggering a strike….bam, bam, bam…I could feel that big blade constantly banging into heavy thick brush tops. On my fourth cast, I felt my line jump…about 3′ of slack jumped in my line and BOOM, I set the hook! My 8′ Dobyns rod doubled over immediately and I knew this was a "net fish"…I didn't even have to yell for the net as
Humberto
already had the net in his hands. After about 30 seconds, this biggun would appear near the surface….OH YEAH! She's a beauty! Humberto successfully netted the fatty and we quickly put her on the scales and released back to the water….a beautiful fat 9.6 pound toad! That's not bad for a fourth cast of the trip! After retying my spinnerbait, I made another toss toward the same target zone that showed a lot of big bass on the sonar. This time my spinnerbait didn't make it to the brush tops before WHAM…I got slammed by another biggun. I guess the battle with the previous big bass had stirred up the entire school and they were waiting suspended….and ready to eat! This was another big girl….and after another 30 – 40 second battle, I saw her…almost a twin to the other big bass I had just landed. After landing her and putting on the scales, she weighed in at 9.2 lbs. Back to back HOME RUNS!!!! I fished this shelf for another 20 or 30 minutes, catching several more quality bass in the 5 and 6 pound class. Then it was time to move on to one of the many other big fish locations I know on the lake. Not bad considering this was not what I consider to be ideal time of the year to fish Comedero! At least based upon my 3 decades of fishing this lake….but the lake is better now than I've ever seen in it's previous 30 years!
About 10 am that morning, I had 4 bass over 8 lbs in the boat to include the two 9's I caught in the first two cast…but I also had 6 over 7 lbs, and too many 5's and 6's to even think about keeping count of…but it was A LOT. At 10 am, I decided to check in with Shane….and he had also found the pattern to be big spinnerbait in the tops of brush in 18′ – 22′ of water. Shane had already put several 9's in the boat and numerous 7's and 8's. At noon we all met up at the boat launch location and shared our morning experiences. Big O said that while he wasn't really fishing, he did catch a couple of 8's and 9's while just "looking"….he would be riding along and marking structure, then see a big pile of what appeared to be big bass….stop the boat, throw a spinnerbait, and catch a biggun…then lay the rod down and go back to looking and marking spots. That afternoon would see Shane and me match our morning fishing….several more in the 9 pound range, several more in the 8 pound range and quite a few in the 5 – 7 pound range. However, we would also get run off the lake for about an hour due to the first wave of monsoon season storms that hit about 4 pm. That's typical for rainy season….first wave hits mid to late afternoon, then moves on and nothing again until after dark…then rain most of the night.
The next day, I would put Carlos in the boat with Shane….and boy did Carlos get "schooled" on how to catch big bass on Comedero using a big spinnerbait. Carlos didn't do bad as he landed several bass in the 5 and 6 pound class, but Shane, being a much more experienced angler…a REAL pro angler that is….absolutely wrecked the bigguns on the big blade. That day, Shane landed 24 bass over 7 lbs to include 4 over 8 lbs, 2 over 9 lbs and his largest bass tipped the scales at 10 lbs, 8 oz! Folks that's downright WRECKIN' EM!!!! If you will remember or refer back to my Comedero Update in late January of this year, I mentioned Shane and Denny Brauer's amazing haul their last day on Comedero in mid January. Shane and Denny had landed 21 bass over 8 lbs that final day using big 1 oz jigs down in that brush. Here 6 months later, Shane was having another amazing haul….this time all on big blades!
The rest of the week, 4 total days of fishing, Shane would continue to wreck the bigguns on the big blade and I had my fair share of big bass on the blade as well. Although I think we all agreed after the trip that this was Shane's week…he definitely had the best catches. What I came away with was that there's no doubt in my mind that we can safely offer great fishing at Comedero up until June and into the summer rainy months…but we'll just go with until the first of June next season to play it safe.
We are increasing capacity at the camp and adding more boats. So if you were one of the many that called us in the past 5 months and couldn't get a date with openings, try again….many of the new openings are gone but there are still plenty available when you consider we're extending our season past March….TWO MORE MONTHS WITH OPEN DATES AVAILABLE RIGHT NOW!!!!
Folks, as many have stated after returning from Comedero this past season, it's without a doubt the BEST TROPHY BASS LAKE IN THE WORLD! Steve "Big O" Parks has fished just about all known (and even some not so well known) big bass fisheries in the world and has a 15 lbs bass on his resume with many he's caught in the 13 lbs class as well, has told me and everyone he's come into contact with, that "COMEDERO IS THE BEST BIG BASS LAKE IN THE WORLD"….that's coming from the King of Big Bass himself!!!
Call us today to book your big bass trip of a lifetime while there's still openings….because for certain, they'll be gone SOON!!!!
Call us today:800-722-0006
GOOD FISHIN',
RON SPEED, JR.