June 2017 Brazil Update
[Editor: this article first appeared on www.ronsfishingblog and may only be used by permission of Ron Speed Jr.]
RSJA LOSES A DEAR FRIEND…
Before we start the Brazil Peacock Bass update, it is with a heavy heart that I have to report the passing of a longtime friend, customer and RSJA Life Member, Steve Bauer. Steve and his wife Allison lost their lives recently in a fatal car accident. Steve loved to fish, loved fishing in Mexico and loved everything about Mexico…but he absolutely loved fishing Lake Comedero. It was by far his favorite lake and since his first trip there in 2002, he never missed a season fishing the lake while the lodge was open. Steve would fish 2 weeks every season. Our staff at all camps — hosts and guides — loved Steve and always looked forward to his arrival.  I met Steve in 1986 when he lived in my hometown of Corsicana and his son Tim worked for my father in a movie/video store. He was truly one of the "good guys" in this world that loved his family and loved the outdoors. Prayers sent up for his 3 kids and the rest of the family. Rest in peace my dear friend.
PEACOCK BASS EXPLOSIONS…JUST AROUND THE CORNER!!!
For you avid peacock bass anglers…heck, for ALL avid anglers, it's getting close to the time we start rippin' and reelin' to incite a major KABOOOOM!!! That "KABOOOOM" I refer to is the deafening sound a peacock bass makes when exploding on a large propelled topwater lure being ripped across the water's surface. You that have fished for peacock bass in the Amazon know that sound very well… but for those of you who have never experienced it, well… let's just say you're missing the boat here! There is NOTHING in fishing that compares to the thunderous explosions a peacock bass makes on these big topwater lures nor is there anything in fishing that compares to the battle between angler and peacock! I have fished for these brute beasts since the late 80's and today I still get humbled every time I go up against the amazing peacock bass. I'm sure many of you that have yet to experience it, have read my updates, heard the stories and probably think to yourself, "Meh, I don't believe it." Well, BELIEVE IT! I would probably be the same as many of you if I had not already experienced a battle with this monster fish. I've had 100 lbs test braid line snapped, 4.0 saltwater (4x strong) treble hooks straightened and seen these peacocks rip a 2″ eye hook screw right out of the side of these lures! That's right…no lie, no fish story. And I've seen these things happen too many times to keep count! These are not saltwater fish either but all live in freshwater!
You combine this amazing fish with the surroundings of the majestic Amazon Rain Forest, well… it's a match made in Heaven. I tell people all the time that this isn't just a fishing trip but rather a true HIGH ADVENTURE trip. One does not have to enjoy fishing or be an avid skilled angler to enjoy this trip. No, not at all. Many times I've had a customer call and tell me that he/she is going just because his/her friend is going and needed a fishing partner, that he/she doesn't really like to fish but is going out of friendship. Then that person ends up loving the whole adventure and returns year after year. Then I've had people call in to book saying "This is a Bucket List trip" and only planning to experience it one time, but ends up going year after year. Yes, there is A LOT more to this trip than just fishing, but the fishing alone justifies making the trip because there's not a more fun fish to do battle with. When you throw in all the Amazon Rain Forest has to offer, it just sky rockets this trip to the absolute top of the list of all trips in the outdoors!
Our Fall Season begins less than 3 months from now. If you follow my updates, you will remember our reports from last Fall season where we absolutely hammered big peacocks. We have fished this particular area in Sept/Oct for the past 25 years without missing a single Fall season. It's simply money in the bank! I can tell you that it is better today than it was the first time I fished it 25 years ago when nobody else was operating in the region and we were the very first operation in the area. Half of our team of elite guides that started with us from Day 1, 25 years ago, are still with us today. They know every arroyo, lagoon, tributary, nook and cranny of these two rivers and are the best guides in all of the Amazon Basin for sportfishing/peacock bass fishing.
There is still time to get on board for the Fall season. There aren't too many openings available as we're 90% full. However, I added a "special" promo trip in September. I am only going to add a maximum of 6 anglers to this special promo group I have going. They will be there to film the group of 6 anglers and this will be distributed throughout the media and social media world for our promotions. If you would like buy our fishing package to be part of this special promotion, I will offer you 50% discount on a future return trip…or a FULL FREE trip to Mexico for our bass fishing on any of our lakes — 3 or 4 days of fishing in Mexico. If interested, call me SOON. I have already mentioned this special promo trip to a few of our customers in person and over the phone. There's a lot of interest but it's one of those first come, first serve deals. CALL TODAY!!!!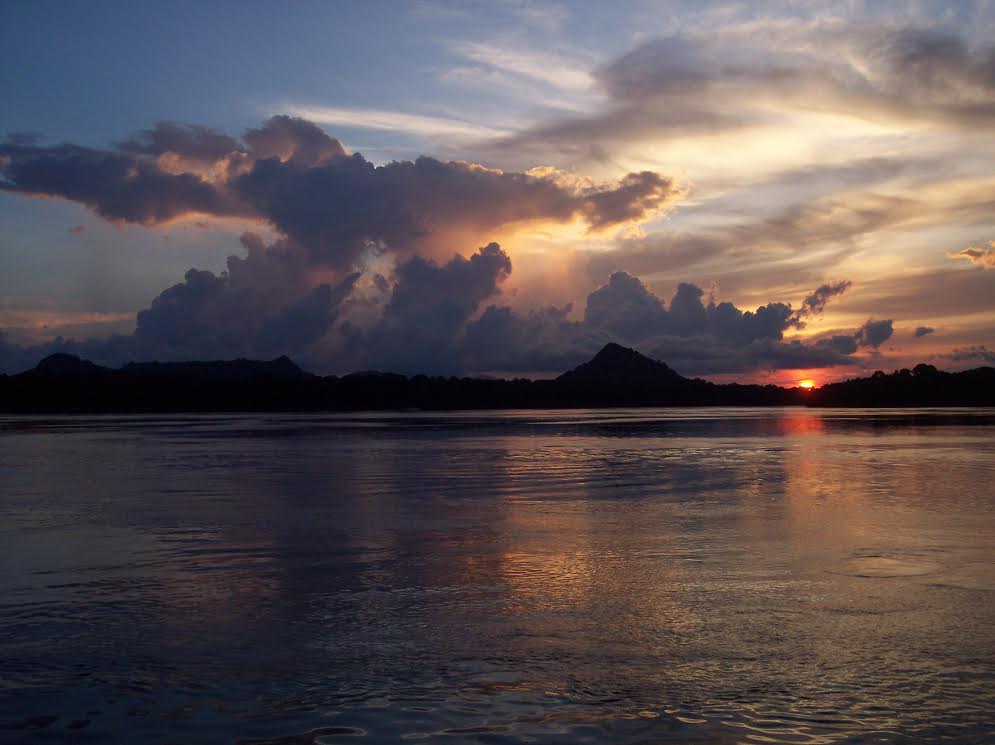 FLOAT PLANES FOR THE FALL SEASON…NO MORE BUS!!!
That's right folks…NO MORE BUS!!!! As many of you know, we flew twin turbo charter planes to our fall season rivers for 15+ years. Then the DAC in Manaus shut down that airstrip due to too many animals (cattle, dogs, vultures, etc) on the airstrip due to fences being destroyed. Since there wasn't another adequate and safe airstrip within 100 miles of these two rivers, we decided to use a chartered party bus to meet the Amazon Otter houseboat and then ride it 5 hours to these two rivers. Well, we have decided to start using float planes for this fall season. Now this doesn't have anything to do with our Rio Negro season domestic travel as we have ALWAYS used the twin turbo planes to fly to Barcelos and Santa Isabel when fishing the Negro. This strictly has to do with where we fish in September/October — an area far far away from the Negro. So no more 4 hour bus rides, only 1 hour 10 minute flight and you're there on the main river we fish. This should be great news for all that have endured the bus trips in the past.
SPECIAL OFFER FOR 2017 FALL/2018 WINTER SEASON!!!
For many years, we have offered group discounts to our group leaders who put together large groups for peacock bass fishing. Normally we offer 1 free fishing package to the group leader if there are 10 paying in the group, and 2 free fishing packages if they fill the houseboat with the maximum of 16. For the upcoming season only (Fall 2017/Winter 2018), we will offer 1 free fishing package to group leader (or for entire group to divide) if there are 6 paying in the group, and 2 free fishing packages if there are 12 paying in the group. We realize it can be difficult getting a large group together and all agreeing on dates that fit everyone's personal and work schedules. We want to make it a little easier for our group leaders this season and reward them for taking the time to put larger groups together.
AMAZON OTTER HOUSEBOAT…A 5-STAR FLOATING HOTEL!!
You may have read it here many times, but the Amazon Otter houseboat is one of the more luxurious houseboats for sportfishing in all of the Amazon, if not THE MOST LUXURIOUS! This 5-star floating hotel offers huge spacious rooms (2 per room) with twin size beds instead of the common state rooms with bunk beds. These rooms offer their own private bath/shower with huge showers (and hot water), individual a.c. units so you can control the temps in your own room and freeze yourself out if you desire. The Otter also offers a huge lounge deck up top with an additional 2 socializing areas with bar and Jacuzzi. The Otter also offers a huge air conditioned dining room as well as an entertainment room with satellite television. The Otter was designed and constructed with the sportfisherman in mind in that it was built with a flatter hull that requires only 4 feet of draft. This is important when the water level in the Amazon becomes very low and sandbars begin to appear. The Otter will be able to navigate into shallow water areas when other houseboats with deeper drafts are unable to. The water levels in most areas of the Amazon are very unpredictable due to constant fluctuation, especially in the Rio Negro River and tributaries of the Negro. While some other houseboats were mainly built for size or comfort, the Amazon Otter was built for ALL OF THE ABOVE…comfort, size, safety AND FISHING! Remember that when planning your next fishing adventure to the Amazon.

Also part of this magnificent houseboat, the Amazon Otter, is the staff and guides. They are second to none! No other operation has more experienced guides and staff members. Why? Because no other operation for peacock bass fishing in the Amazon has done this as long as us. You will be treated like royalty, and be waited on 24/7. From the food to cleanliness of the boat and rooms, to your clothes being washed daily. This staff is THE BEST! The fishing guides are the key to your fishing success. That is a FACT. No other operation has more experienced guides than the Otter. Alberto, Harold, Joe and Amaral have been with us from the beginning — 25 years! Evangir ("G") has over 18 years of guiding experience and Gator has 16 years of guiding experience. This is truly an "A-TEAM" of guides!
Cley is the Amazon Otter manager and has been with us for the past 3 years after years of managing various fishing and nature tour operations in the Amazon. Franz, who was my manager on a different houseboat (Amazon Angler) for many years is now co-managing trips as well. Franz and Cley do not believe in having the Otter sit in one place all week but are ready to "pull up stakes" and move at first sign of bad water conditions or poor fishing. They will move the Otter all night and all day if necessary! They put you, our valuable customer, FIRST! They also know the Amazon, it's culture, the natives and surroundings. They can organize for you a visit with the natives for trade of authentic souvenirs to bring home — souvenirs such as spears, bows, canoe paddles, etc, etc. They will assist you with your every need and desire to help make this an adventure of a lifetime!
A 5-STAR HOUSEBOAT WITH A 5-STAR STAFF! COME EXPERIENCE AN ADVENTURE OF A LIFETIME!!!

EXPLORATORY TRIPS WILL CONTINUE!!!
Last year we resumed our exploratory trips after years of not conducting any. I plan to do one or more each year in the future. If you do not understand what I mean by "exploratory trips," well it means we are exploring different water. It may or may not be water we have fished before in our 25 years in the Amazon. It may or may not be water anyone else has fished previously. Some rivers/tributaries that were not good 10 years ago or 15 years ago, may have become very good for fishing recently. On the flip side of that, some rivers/tributaries that WERE GOOD 10 or 15 years ago, may not be good now due to various reasons with pressure from sportfishing operations as well as commercial fishing operations being the primary reasons. I do not completely write off a river/tributary that I have fished without success or proving up the fishing. Last year I fished a tributary of the Amazon that I haven't fished since September of 2000. The water was extremely high 17 years ago when I had last fished it and there wasn't a good opportunity to prove the fishing in that watershed. It took me a while but I came back to it last year, and I saw enough there to warrant another "checkout" trip in the immediate future. We will be hosting such exploratory trips every year going forward and I strongly recommend that you consider joining us on one of these type of trips. For me, they are the most fun trips I've experienced. We are very selective in who we allow on these trips because we have not proven the fishing. So it requires the "right" person to make such a trip. However, since we probably haven't been to this particular river or area before, there are a lot of unknowns but those unknowns add excitement and many times turn out to be very fun. Add to that, since we are very selective on who we allow on these type of trips, you can rest assure they're ALL going to be good folks and fun people to hang out with for 6 days of fishing and exploring. I've already started an "Exploratory Trip List" and if you are interested in making one of these trips, call and I'll add you to the list for future trips. While many of our customers are happy with the current areas we are fishing, we do not want to be complacent and place all of our eggs in one basket. As I stated before, some areas that were great for fishing years ago no longer provide great fishing. Plus, some of you who fish the Amazon every year may simply want to fish and see new water. That is what we are trying to provide when exploring for new water. This is why we have been operating in the Amazon for peacock bass fishing longer than any other operation. It's why we have been #1 among International Fishing Outfitters south of the border! Come join us…call me today!
CALL US TODAY TO BOOK YOUR BASS FISHING TRIP OF A LIFETIME!!!
Call us today:800-722-0006
GOOD FISHIN',
RON SPEED, JR.