JUNE 2019 LAKE PICACHOS UPDATE
[Editor: this article first appeared on www.ronsfishingblog and may only be used by permission of Ron Speed Jr.]
LAKE PICACHOS…THE BEST BASS LAKE IN THE WORLD???
As the dog days of hot Summer begin here in the U.S. and our fishing season in Mexico is coming to an end at Picachos (Comedero and El Salto have already ended), NOW is the time to get your dates secured for next season! This past season on Lake Picachos was our very best fishing in the 6 years since it opened and since we've been fishing the lake. Yes, even better than the first year or two. Why? I'll tell you why…because those bass are growing up in a hurry now! From our first group of the season which started last October until our most recent group that fished a week ago, we never experienced one single week of poor fishing….not even a week of mediocre fishing. The constant action and ridiculous numbers of bass being caught daily have yet to show signs of declining. Add to that, the average size continues to increase every season.
In my last update (March), I talked about there being trophy bass in Picachos…and it is 100% factual! I also mentioned that I am not ready to declare Picachos a trophy bass lake yet…because until those bigger bass (8 lbs and larger) move to shallower water depths so our customers can catch them on shallow running lures, then I do not believe it would be "right" to declare Picachos a true trophy bass lake. It is all about setting our customers' expectations at a proper level. My father Ron Speed, Sr, was a pioneer in this Mexico fishing business and built a great reputation over 43 successful years for "telling it like it is." He instilled in me to do the same…TELL THE TRUTH! I'll tell you, it's difficult for me to hold back talking about the big bass that are already in Picachos because I KNOW THEY ARE THERE! I've caught them…I've seen other anglers catch them…and I know I can go there TODAY and catch them! However, that requires sacrificing "some" numbers and action! Reason being…and as I stated in March, the majority of those bigger bass live in deeper water where there's less pressure from not only commercial fishermen and nets, but also from the bass fishermen. However, make no mistake about it…those big toads are out there and it will not be too long in the future that we'll be giving updates of all the giant bass being caught in Picachos.
Now let's talk about the everyday fishing of Picachos. This lake is not only the hottest bass lake currently in Mexico but it's probably the best bass lake in the world and I don't think it's close. I just returned from 39 days straight in Mexico and spent my last 2 1/2 weeks of the trip at Picachos. I have been in this business for more than 3 decades and been fishing Mexico for almost 5 decades…to include some of the best lakes that Mexico has offered over those 50 years such as Guerrero in its early prime years. I can tell you that I have never fished a lake that had this many bass in it…and I've never seen nor fished a lake that you can go fish every day and pull up to just about any area of the lake and catch all of the bass you desire. Picachos is alone in that category! There seems to be absolutely no "let up" on the fishing at Picachos! It just keeps getting better and better with the average size increasing every year! That first season (2013/2014) we saw our customers averaging 150 – 200 bass per day but the average size was around 1 3/4 lbs. Today, we're still averaging close to 150 bass per day per boat but the average size is around 3 1/2 – 3 3/4 lbs! That may not seem like a big jump when you first think about it….but remember, that's an average size of catching 150 bass per day. That means you are catching A LOT of bigger bass…many 4 – 5 lbs bass…and even larger! Every day our customers come in for lunch or at the end of the day with some reporting catching bass in the 6 – 8 lbs class! Every day it happens! When you catch that many bass and almost half of them are 4 lbs and larger, that's OUTSTANDING! That also means a lot of tired arms, hands and wrists! The most important thing it means is….A LOT OF FUN! That's right, there's no bass lake in the world more fun to fish than Lake Picachos! Take that to the bank!
RSJA'S  "2-FOR-1" WAS A GRAND SLAM HIT FOR OUR CUSTOMERS!!!
In case you missed out on our 2-For-1 special this season, it was a big hit for a lot of our customers in March and May! This was a special we were running that gave our customers an opportunity to experience the great fishing at our lakes/lodges in Mexico for half price each…or two for the price of one! This started as a father/son, father/daughter or mother/son, mother/daughter deal…but then I decided to let it be any immediate family member such as two brothers or sisters. I had many people call and e-mail thanking me for offering this special deal and saying their relative(s) would not have been able to experience such a fantastic trip with them if not for this special price. The purpose for offering this was I remember when I made my first trip to Lake Guerrero, Mexico in 1974. I was 10 years old and had never experienced bass fishing like THAT! I had fished a lot of good lakes in Texas (Falcon, Toledo Bend, Sam Rayburn and Cedar Creek Lake) but the most bass I had ever caught in a single day was maybe 15 – 20…and that was in 1972 on Toledo Bend not long after it had opened. It was new and loaded with bass….but nothing like what Mexico has to offer. Anyway, I will never forget that first trip to Mexico and the impact it had on me…as for my brother as well. Therefore I wanted to provide others the same opportunity that I was blessed with almost 45 years ago! Since this was such a big hit this past season, I'm going to offer it again for next season…for May/June as the kids are getting out of school. If you missed out this past season, here's your chance at redemption. DON'T MISS IT…CALL OUR OFFICE TODAY!
LONGTIME RSJA CUSTOMER SURPASSES 10,000 bass landed at Picachos!!!
It is with great pleasure to announce that our dear friend and loyal customer Skip Davis has just recently surpassed the 10,000 bass caught at Picachos since his first trip there with us in 2014! Skip, who is 80 years young, fishes three different weeks every season with us at Picachos. During Skip's most recent trip in April, he reached 10,620 bass caught from Picachos since 2014. Also on that same trip, Skip landed his two biggest bass ever on Picachos…2 bass of 8 lbs! Skip has accomplished these amazing numbers all by himself as he always fishes alone! A BIG CONGRATS TO YOU SKIP! We look forward to seeing you again next season and many more trips to come!
RSJA LODGE AT PICACHOS OFFERS 5-STAR FACILITIES, FOOD, BOATS AND GUIDES… BUT NEW THINGS ARE COMING!!!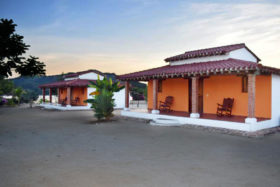 That's right folks, many of you that have fished with us at Picachos already know this to be true with regards to the biggest, nicest facilities on the lake as well as the best bass boats (www.xpressboats.com) and experienced fishing guides…and of course our incredible food and service! However, I am not one for complacency and therefore we will be adding some "new things" at Picachos in the near future. It does not matter what I think about our facilities and service, it only matters what YOU…our valuable customers…think! Therefore I listen and don't allow pride to cloud my judgement. No, not all suggestions are met nor possible to add…but I will always do my best to make things better for our customers …even when everyone is bragging on our current services! Anyway, you can expect some new additions soon and if you thought it was great before, well…it's about to get even better.
READ CLOSELY…YOU MUST GET YOUR DATE SECURED FOR PICACHOS NOW! SPACE IS GOING FAST!!!
This is NOT a sales pitch, folks. This is FOR REAL. Just the same as I told you two years ago about Comedero that space was going fast for that lake and the fantastic big bass action it offers…and many didn't take me seriously when we filled 90% of the lodge two years in advance. Well, the word now has gotten out on Picachos fishing and the bigger bass showing up! If you wait until later in the year to secure your date/space for next season at Picachos, you will assuredly miss out! Normally our calls for reservations slow down at the end of the fishing season (June) but as of today, that hasn't been the case for reservations at Picachos. YOU MUST CALL US ASAP if you plan on fishing with us at Picachos next season!
Those who have fished with us know we have the biggest and nicest lodge on the lake. They also know we offer the best bass boats in Mexico with 17′ XPRESS boats (www.xpressboats.com)…and on these boats are 60 HP 4-Stroke Yamaha outboard motors, 80 lbs thrust Minn Kota trolling motors, front and back fish sonars and front/back fishing decks. In addition to having the best bass boats, we also offer the MOST EXPERIENCED guides on the lake. These are hard working guides that go non-stop for you all day and every day! Our food and service is second-to-none and I've had thousands of customers tell us this in recent years! If you want to experience the best lake with the best service, you need to call us ASAP so you do not miss out for next season!
**EL SALTO AND COMEDERO UPDATES NEXT WEEK**
Call us today: 800-722-0006
GOOD FISHIN',
RON SPEED, JR.